Everyone has one, even if they don't say it. I am saying it though - I have a girl crush on Michelle Money (meaning I think she is absolutely awesome!).
The Gorgeous Michelle
So in case you have no clue who this lady is, Michelle started off on The Bachelor Season 11 (Brad's second season) and then was on The Bachelor Pad Season 2. Now both of these aired before I actually started watching the show. Honestly the whole idea of the show kind of disgusted me. Now I am sucked into it and it is on my guilty pleasure list.
Season 11 Cast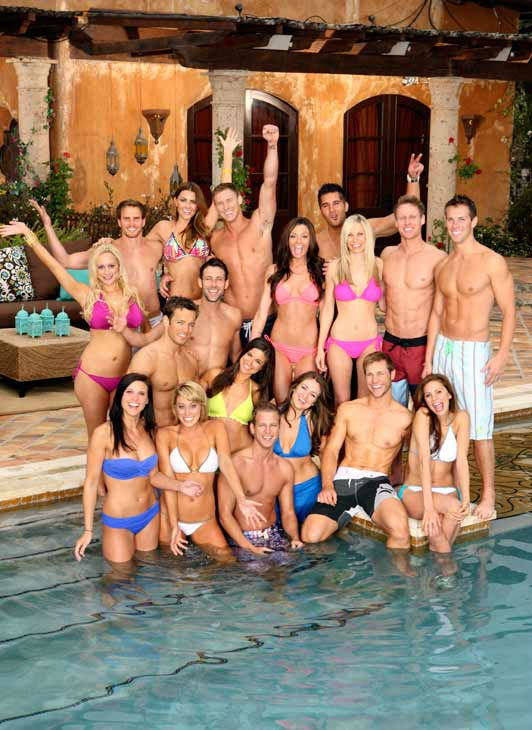 The Bachelor Pad Season 2
Since I wasn't into the whole Bachelor scene originally, I actually came across Michelle on YouTube where she hosts a channel with her friend Laura. Let me tell you, they are funny.
So when I saw she was going to be on Bachelor in Paradise, I knew I had to watch. Honestly this is the first season of anything Bachelor I have watched all the way through. I watched most of Andi's season but I have not missed an episode of this current one. Why is that? Perhaps because most of the people on Bachelor in Paradise have been screwed over so much that they aren't messing around and it seems more real - as real as reality TV can be at least. Anyway, I am rooting for Michelle to find love. She deserves it.
Here are 8 reasons why Michelle is my newest girl crush:
1. She is super funny
2. Her hair is absolutely perfect
3. She is a mom
4. She has mastered the imperfectly perfect look
5. Her makeup is spot on every time
6. The lady likes her wine
7. She is a strong independent woman that refused to take crap from d-bags.
8. Did I mention I find her hilarious?
Well that is all. If you want to learn more about why I think this lady is the bees knees check her out on any of the social media avenues below and watch her Monday nights on Bachelor in Paradise - apparently things are about to get a little crazy.
Michelle on:
And here is a video for funzies:
Happy Hump Day everyone!