It is time to face the facts, winter is coming (or is here already). I am more of an embrace what is going on and roll with it kind of girl, than a ignore the issue one. That being said, I decided it was time to start with the winter inspired nails.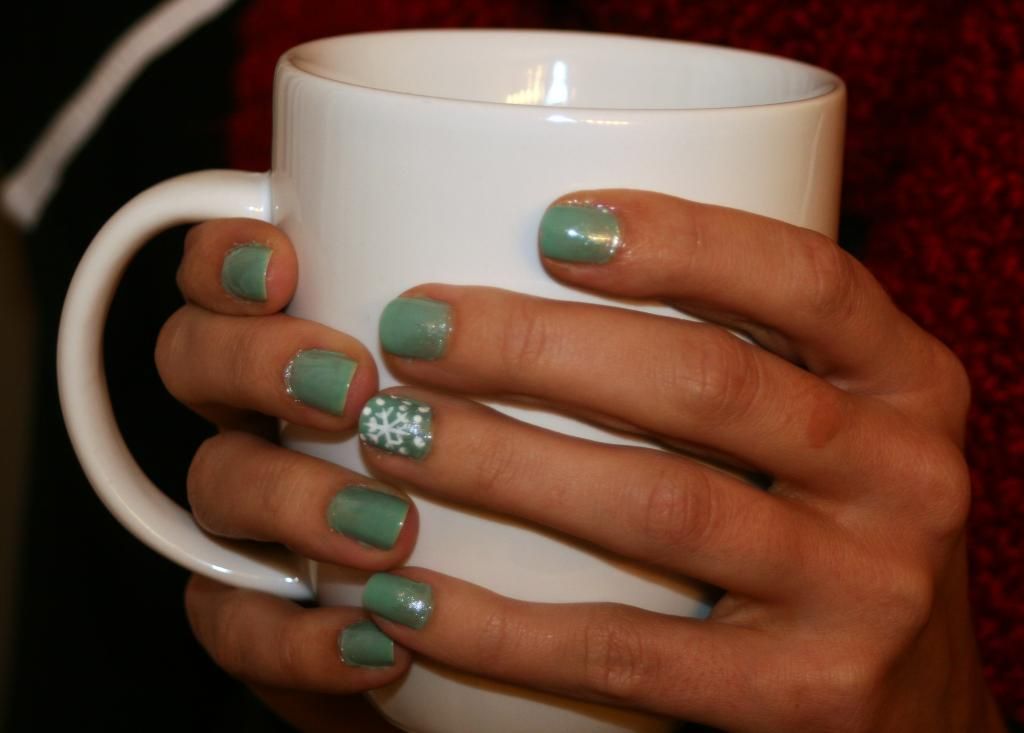 Notice I said winter, not holiday. As I have has many times now, Christmas comes after Thanksgiving so just give me a few more days of strictly winter fun and then I will jump on the Christmas parade. For my nails I decided to do an icy (almost robin's egg) blue for the base. I then used a really fine, silver shimmer shade and to add some depth to my nails by fading it halfway up the nail. When it came to my accent nail, I knew I wanted a snowflake. I also knew that attempting to do one on my right hand would be futile so I stuck to just my left ring finger. Personally I think it turned out great, and that is what matters honestly.
Winter nail care doesn't just mean a cute winter themed mani though. As the air dries out it is important to really focus on your nails and keeping them healthy. I am not one to run out and get a professional manicure every week though (sorry, can't do it) so when Julep sent me their winter nail care tutorial, I just had to share.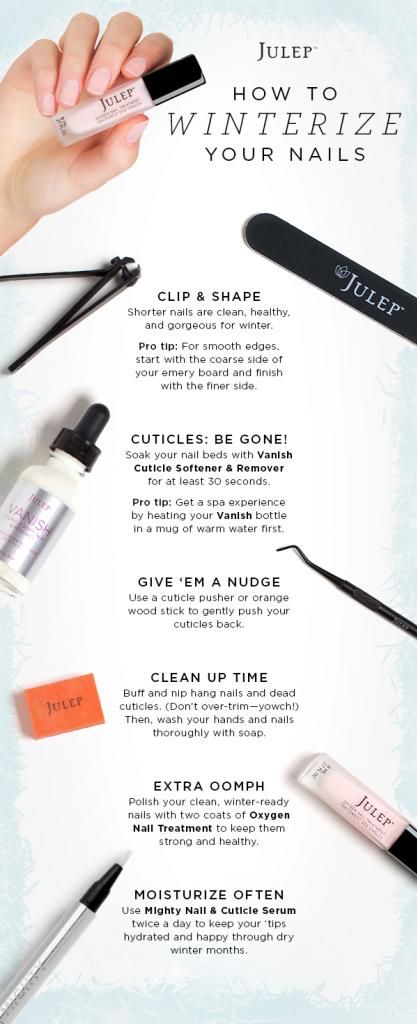 When you are applying makeup you want your skin to be taken care of to give you the best base to work with. The same idea applies for your nails. What good is pretty polish is your cuticles are out of whack or your nails are breaking? This winter take time to pamper yourself at home and really take care of your nails. While your at it check out these perfect winter colors from Julep! You can see their entire color line
here.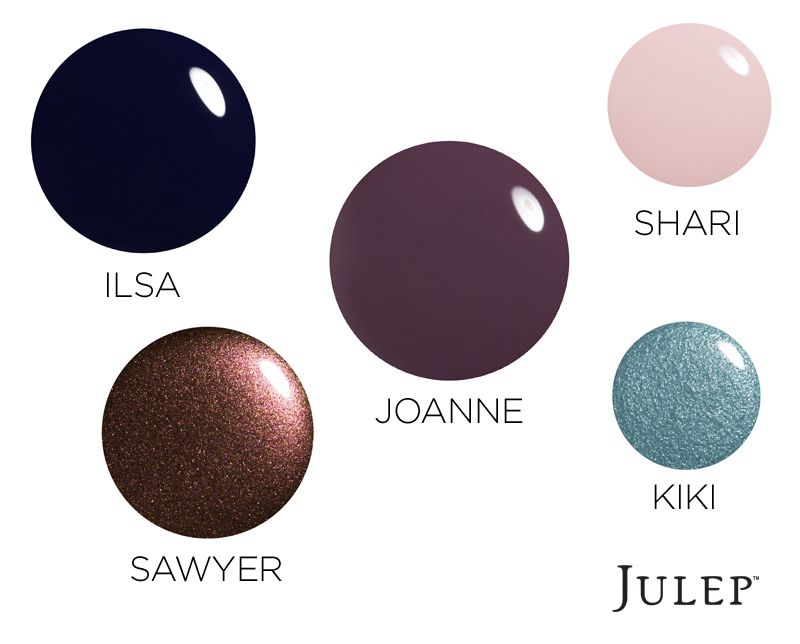 This is not a sponsored post, and I was not compensated in any way. I honestly just like these colors, the tutorial was a great tool and I wanted to share it with you all!
Show me your nail art! Tag a picture of your winter mani on Instagram with the hashtag #WinterizedNails
Do you want to see more nail art? How about a tutorial? I am here for you guys so just let me know!
and keep up with my blog by following me on Bloglovin' and liking my page on
Facebook
!
Check out more fun blogs by clicking below: