There are already so many different ways to curl your hair that are out in the world for you to see in tutorials. Use a clamp or don't, wrap twisted or wrap flat. So many options, Now I have another one for you. Lately I have been using the
KISS InstaWave
to get nice casual curls.
What is this crazy new curling device I speak of?
It is a fully automatic tangle-free curler that instantly creates beautiful curls. It is super easy for anyone to use, from any angle, with any hand, because of the Curl Dial with left/right curl directions. It is safe too, after 90 minutes it automatically shuts off. You also have options with the temperature, low and high (max temp is 420)
What I liked about it after trying it out:
It really is easy to use.
You can use both hands to hold the curling iron, making it easy to curl both sides of your head.
You have options. The longer you hold the curl around the iron, the tighter the curl.
It heats up fast and stays hot.
Things that I could go without:
It makes a high-pitched buzzing noise when it is plugged in (you don't notice it after a bit so it isn't really a problem).
Now, I am not going to say this curling iron is magical and will curl your hair like no other curling iron. I don't believe that statement for any curling iron honestly. Whether or not your hair curls and stays curled is completely dependent on your hair and the products/tools you use. What I will say is this curling iron worked really well on my hair and gave me really easy, quick waves without worrying about how my hair was laying on the barrel or if I was going to get burned.
Review over, now on to the fun part. Keep reading for my walk-through of how I achieved my fun waves!
What I used:
KISS InstaWave
Alligator Clip
Kenra Hot Spray
Not Your Mothers Girl Powder
Loreal Hairspray
I started by brushing my hair out while I waited for the KISS InstaWave to heat up. I also showed my pup some attention that he was not so subtly asking for.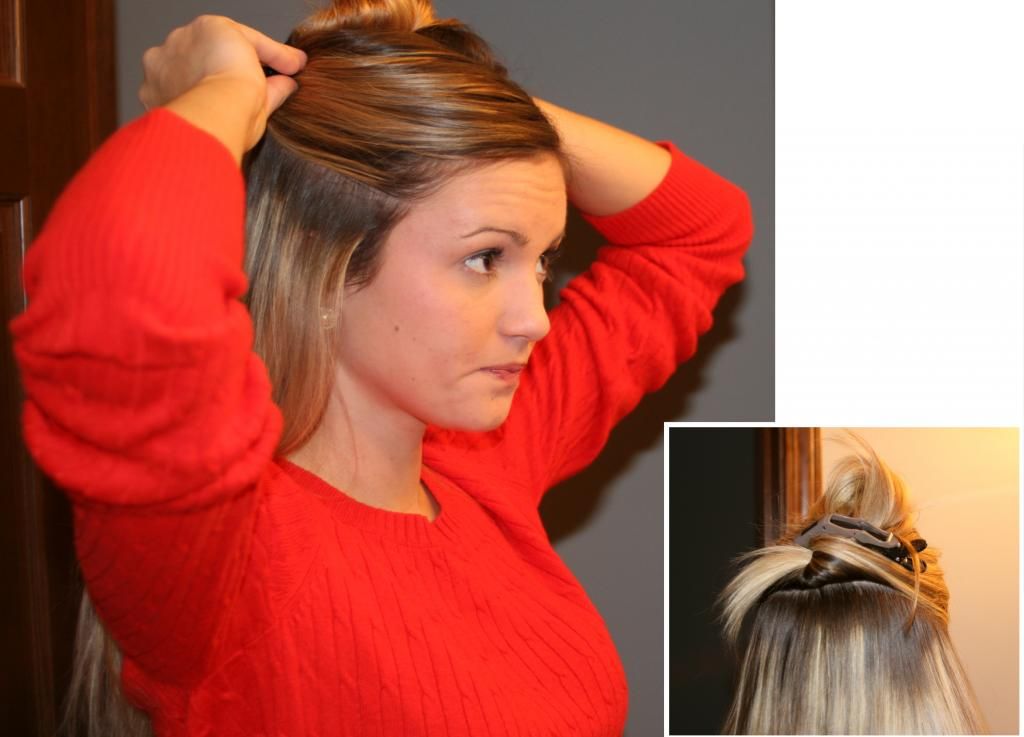 Then I sectioned off my hair to start curling. Once the light on the KISS InstaStyler turned blue I was ready to go, and I evenly sprayed the hot spray on that bottom layer I sectioned out. Then I started curling following the how to steps that I got from the curling iron instructions:
Hold InstaWave vertically
Simply place section of hair on the InstaWave curling rod
Touch the Curl Dial either left or right, and the InstaWave instantly and automatically catches and curls the hair
Hold for 5-10 seconds, hold longer for tighter curls and less for beachy waves
Pull the InstaWave down vertically, letting hair out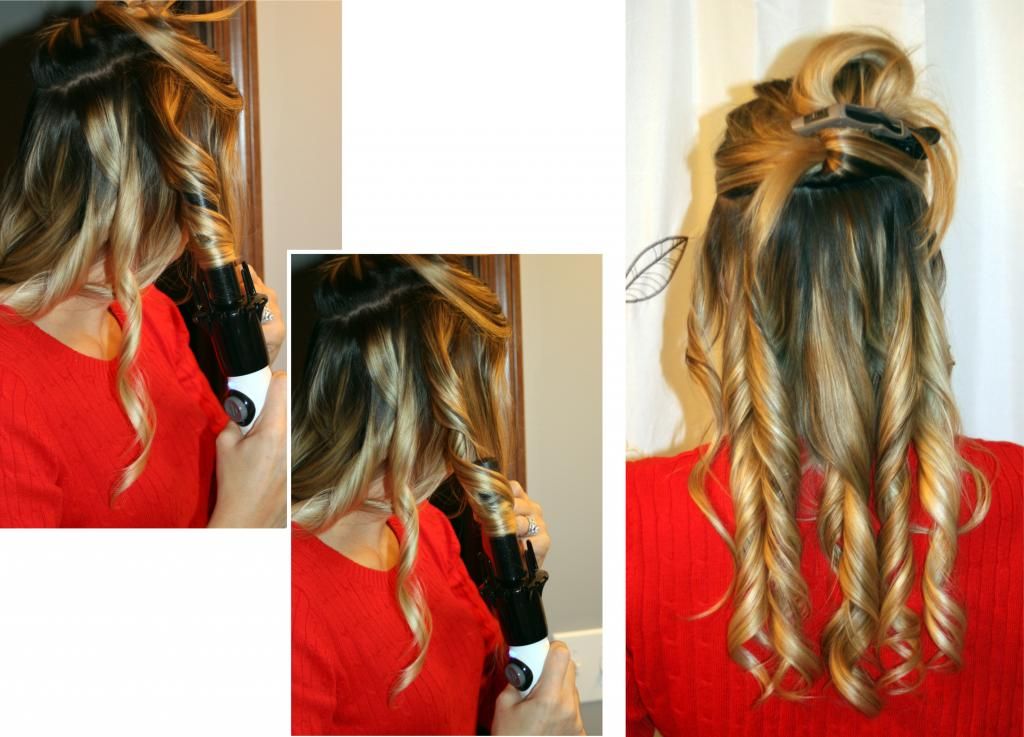 Each time that I moved on to a 1-inch section of hair I switched the way I was rotating the barrel. The only exception to that was the sections right by my face, I always curl away from my face. I also varied the length of time I held the curl on the barrel.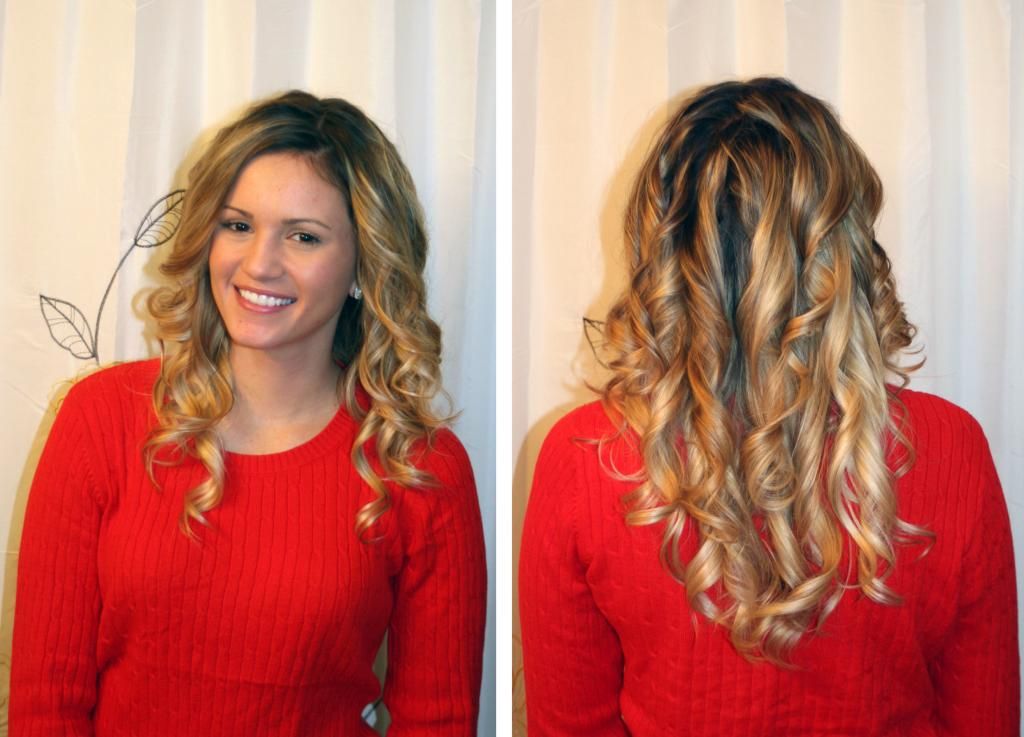 Once I was done with my whole head, I had a nice variation of curls and no burnt fingers.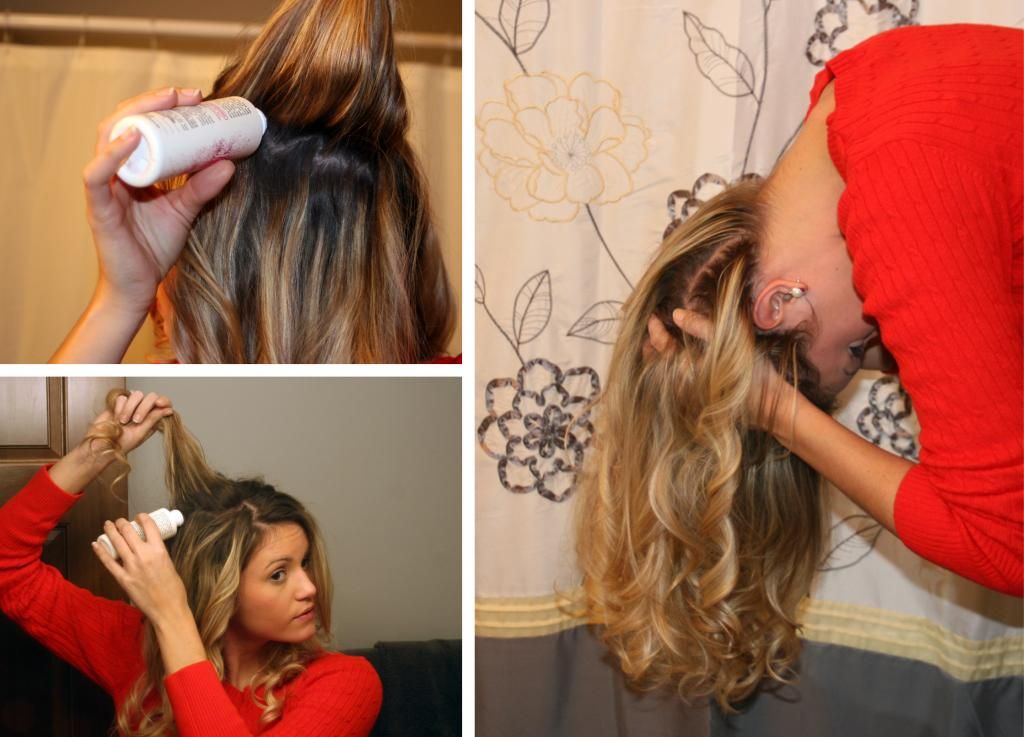 I didn't want to tease my hair so I used my powder to add some volume around the crown of my head. Once I had used enough powder I flipped my head over and shook out the curls, separating them.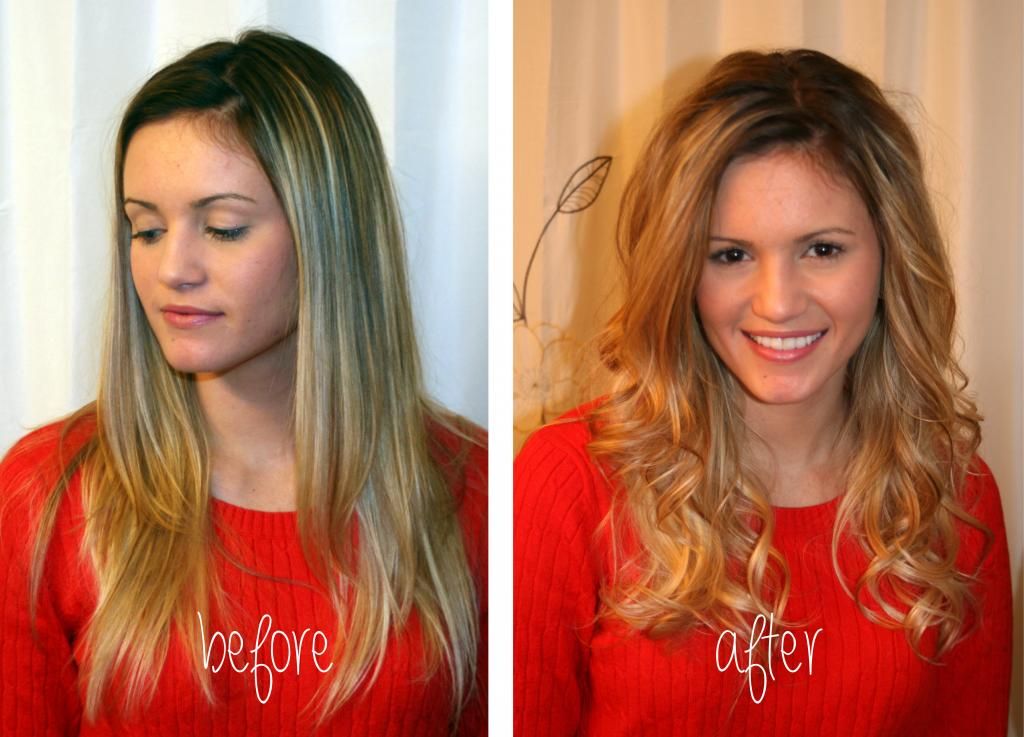 I loved how it turned out. Effortless looking curls that were almost effortless to achieve! It is always nice to add some variation to your hairstyle and this is one of my favorite new ways to style my hair.
I am so happy that I was able to try out this curling iron and share it with you all. If you are interested in getting one yourself and trying out a new curl, you can buy yours at
Ulta,
Target
, or
Amazon
.
I was given the KISS InstaWave by Brand Backer to try in exchange for a fair and honest review. As always, all thoughts and opinions are my own.
And that is all everyone. Hope you enjoyed this little tutorial/review!
and keep up with my blog by following me on Bloglovin' and liking my page on
Facebook
!