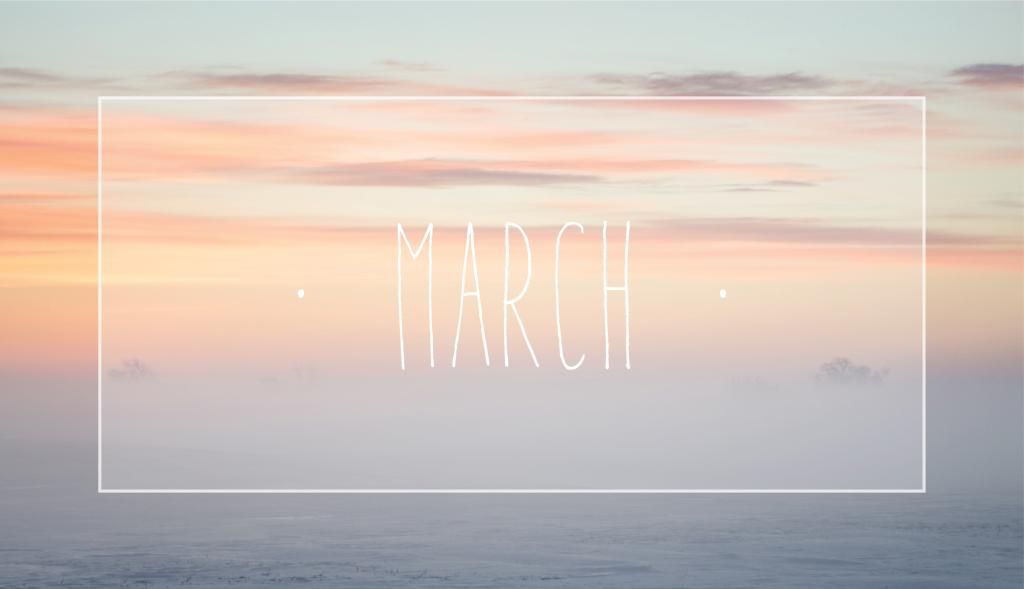 Okay, so like I mentioned last month life threw us a huge curve-ball so I seriously got zero goals accomplished in February. That being said, I am going to move into March with the same goals (tweaked ever so slightly).
So let's start by looking back at what should have happened.
February's Goals...
Health & Fitness
Go to the gym three times a week and do yoga at least once a week.
Yup, yoga didn't happen and I think I averaged two trips to the gym a week...


Home
Come up with a cleaning schedule (daily, weekly and monthly tasks).
Instead of coming up with a schedule, we were just constantly cleaning since we never knew when our house would be visited by potential buyers. Honestly I am going to revisit this one when we find a new place.


Relationship
Plan "us" time around all of our work travel, including at least two dates.
This did not happen. We still haven't gone out for Valentine's day and any nights out were with friends (which is great), but this is priority number one from here on out.


Blog
Schedule out Monday, Tuesday, Wednesday and Thursday Posts by Sunday, and schedule Fridays post by Thursday evening.
Well, I scheduled out my posts, but not always by Sunday. This is only a partial fail.
Other
I want to do a Valentine's Day craft and a baked treat so those will happen too.
FAIL. This is obviously one that will be tweaked. All things Valentine's day were put on hold since Nate was traveling and we began a crazy house search.
That was slightly depressing to go through. Life happens though and we are rolling with it. Here are my updated goals for this month!
March Goals
Health & Fitness
Go to the gym three times a week and do yoga at least once a week.
Home
Sell it, and buy a new one. More realistic - start going through things, organizing and packing. Purge what we don't need.
Relationship
Two dates! With him starting his new job, life is going to be kind of complicated and scheduling time for us is the most important.
Blog
Schedule out Monday-Thursday posts by Sunday. Schedule Friday by Thursday night and have a Saturday "Discover" post each Saturday!
Other
Do some sort of St. Patrick's Day post - drink, cookies, craft, outfit, something!
And there you have it, another round of goals to work toward for the next 29 days. Here is to being consistent and organized.