What's going on people? It is Monday and I am seriously considering coffee... it may happen. Anyway, it was our last weekend of love (weddings) for the summer this passed weekend and this time both Nate and I were in the bridal party which was a fun change.
Friday
I spent the morning packing and getting ready for the evening so I wouldn't have to worry about it later. Nate went in to work for a bit and then as soon as he got home we jumped in the car and headed north to Fort Wayne.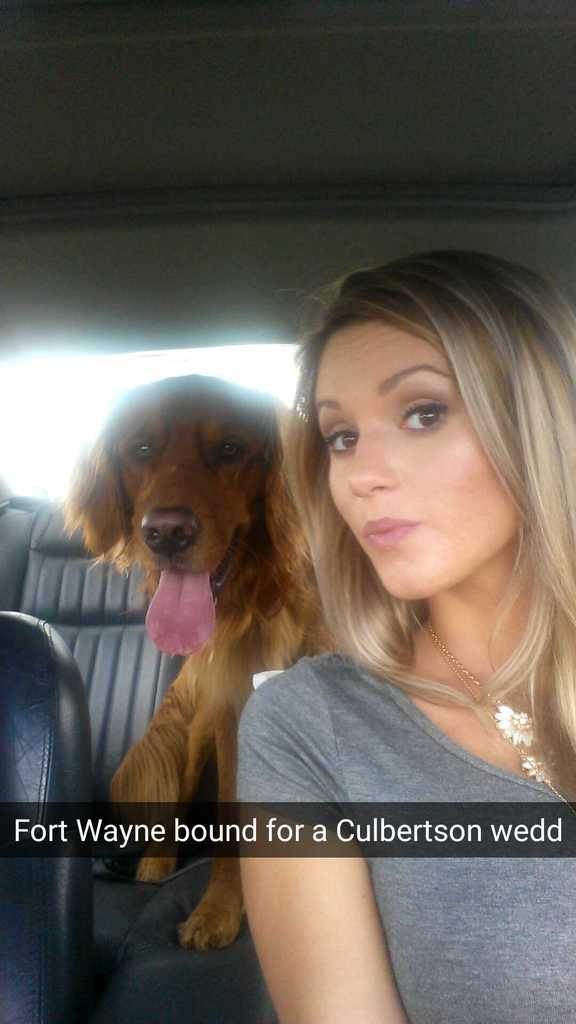 It is honestly pretty ridiculous how excited Remington gets when we go on car rides. Mostly I think it is just because he gets to come along instead of staying home alone. Anyway, we got to Fort Wayne and headed straight to the Bride and Groom's house to get Nate's hair cut, drop off my stuff and let Remington play with their dog for a bit. Nate's hair ended up looking great as always and Remi was as happy as could be to play with Marley who is getting even more playful.

The girls then headed to pick up the wedding dress and Nate took Remi to his parents house and spent some time with the guys until the Rehearsal. The rest of the night went as planned: rehearsal, dinner, talking forever, and sleep.
Saturday
I woke up at 7:20 like usual and headed out to chat with the girls over some breakfast before showering and starting to primp. This weekend I was only responsible for 3 faces of makeup (mine, the bride and another bridesmaid) instead of the 11 I did last weekend. Of course I ran out of time on myself and had to finish at the salon after my hair was done.
Everyone's hair look gorgeous of course because it was done by the best, the ladies of Pin Up Curls. Seriously, I am never worried walking through their doors. I know my hair will always be exactly what I want and this was no exception.

We all ate and got dressed at the salon and then headed to the church to take some more pictures and hang out until wedding time.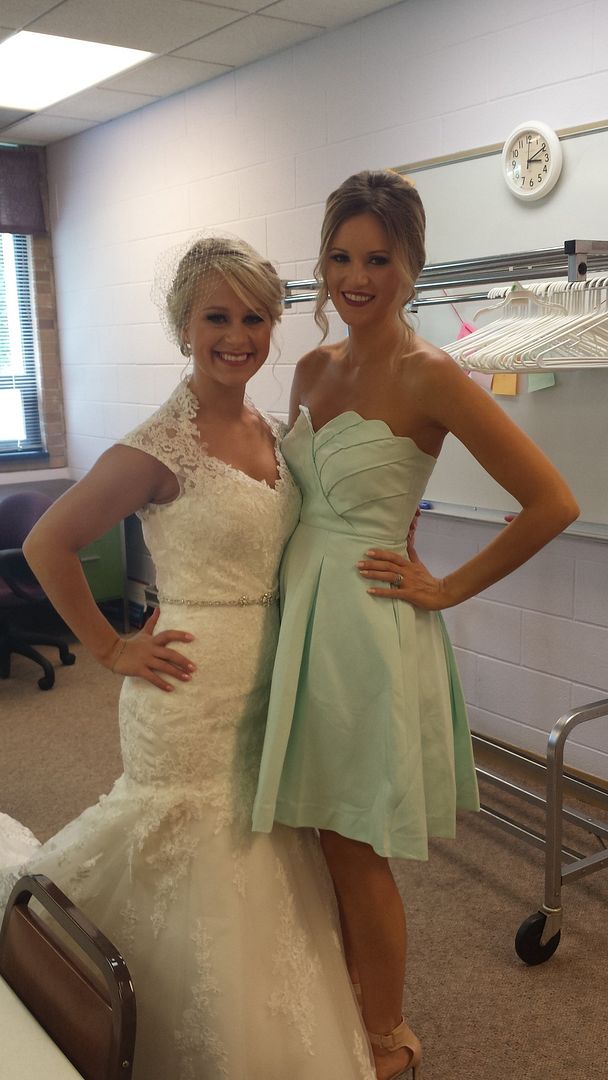 Goodness she was such a gorgeous bride.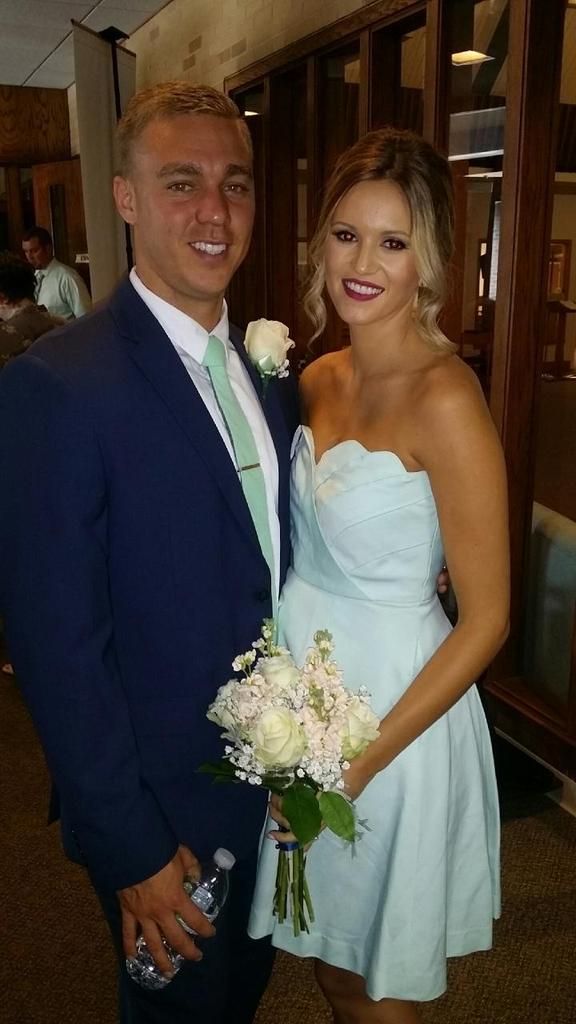 This was the only full picture of us I got all night, hopefully the photographer got one sometime.



After the ceremony we took a limo ride around town for more pictures and then headed to the reception. The rest of the night was filled with food, friends, family and more laughs than I can even begin to imagine. There is just something about this group that always keeps me smiling.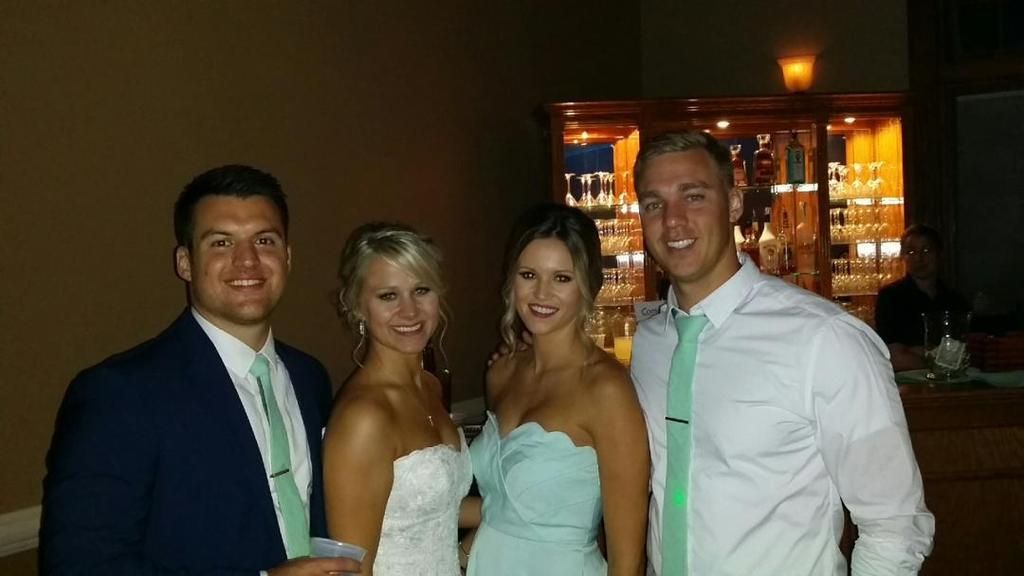 Cheers to the gorgeous couple! It was so amazing to be a part of my best friend and Nate's best friend's wedding (to each other).
Sunday
After some breakfast, golf, lunch and more golf, we packed up and drove back home. This time we had all the missing pieces to our crib and both of us were so excited to put it together that we seriously wasted no time.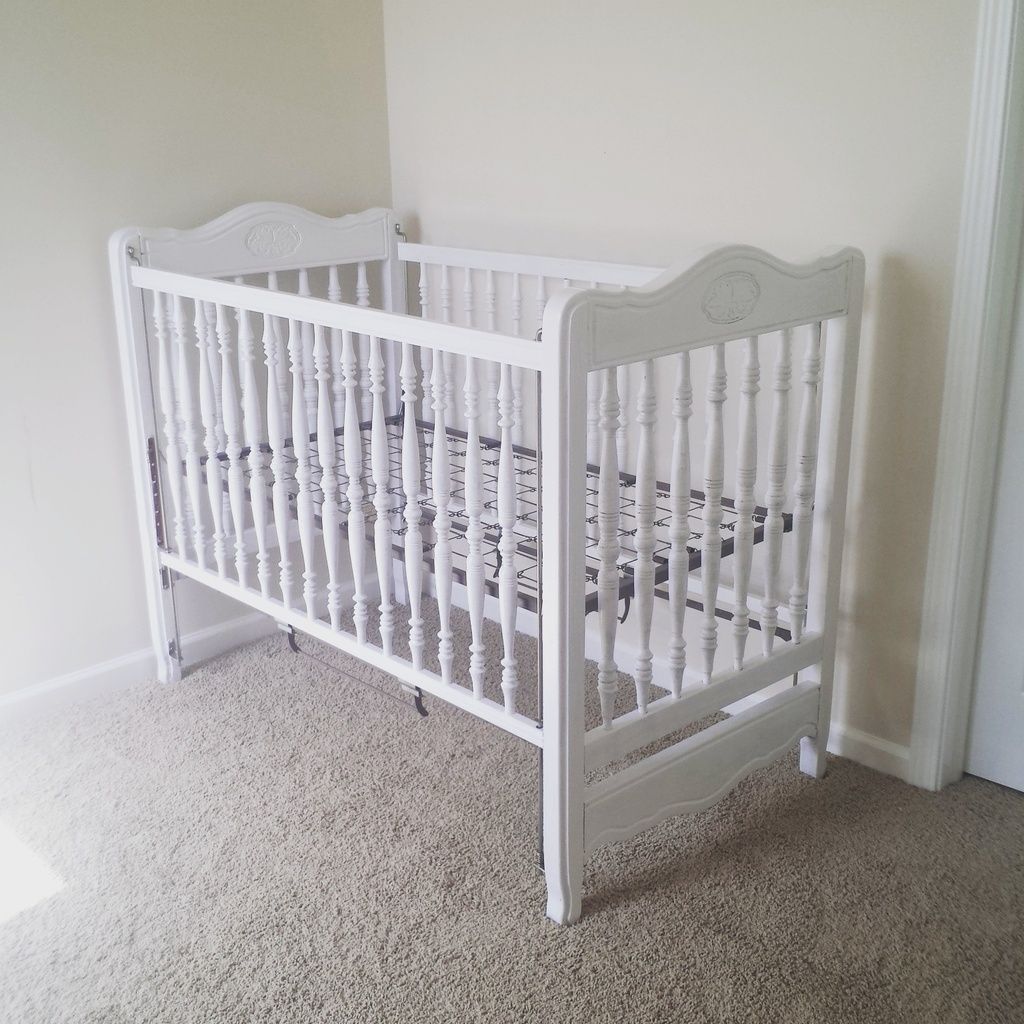 We struggled a bit at first, since this was a crib we had found through family and there were no instructions included, but Baby B's bed is all put together and in place! There are a few places we need to touch up still, but Nate did an amazing job refinishing it and I could not be more excited.
And that was the weekend. Next weekend looks pretty empty and I am so ready for it.
Anything fun in your weekend?