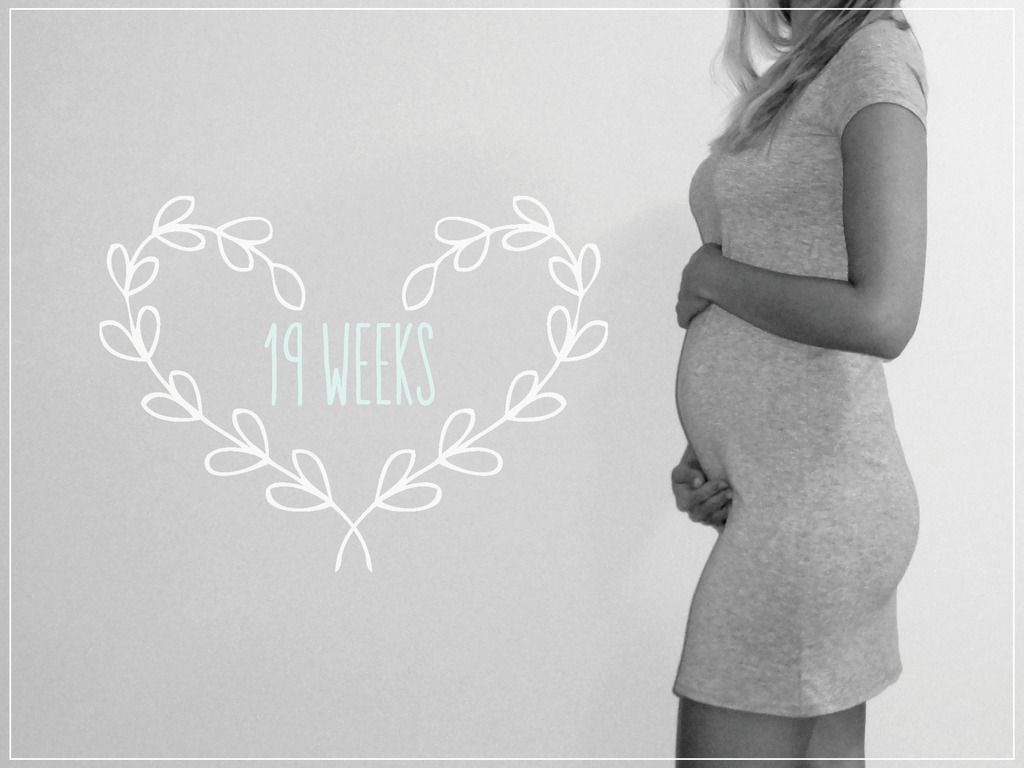 [How far along]
19 Weeks.
[Size of the baby]
Mango (8.5 oz, 6.0 in)
[Weight Gain]
According to my "I'm Expecting"app, I have gained 5.8 lbs. I am actually starting to notice now. All of my pants/shorts are getting a bit snug and the belly band is being used a lot more.
[Symptoms]
Abdomen Aches and Pains | Yes, yes I do have these.
Dizziness//lightheadedness | Um, yup. I have been dealing with this since about week 2 if I am remembering correctly. It is what tipped my mom off.
Leg Cramps | Still more like toe and foot cramps
Hip Pain | Not any more than I normally have, my hips are not exactly normal.


[Sleep]
Honestly, this past week was better. I am figuring out the most comfortable way to sleep now and I am so tired that I fall asleep pretty fast.
[Gender]
Still coming soon! Ultrasound is coming up so we shall see.
[Maternity Clothes]
As mentioned earlier, all my stuff is getting a bit tighter. Still not enough to bump to maternity wear but looser shirts and belly bands for sure!
[Craving]
Well this week it moved from Fruit loops to waffles. Waffles with butter and syrup (the real stuff). And still fruit. Lots of fruit.
[Feeling]
Anxious, I just can't wait to hear our little one's heart again.
[Random]
Since we didn't see anything actually baby-like at our first ultrasound, this next one is even more exciting to us. Last time he/she looked like a fuzzy little blob (at 6 weeks) so anything would be more baby-like for us! The gender reveal party planning is going strong and I am so excited to share the surprise with our family and friends.