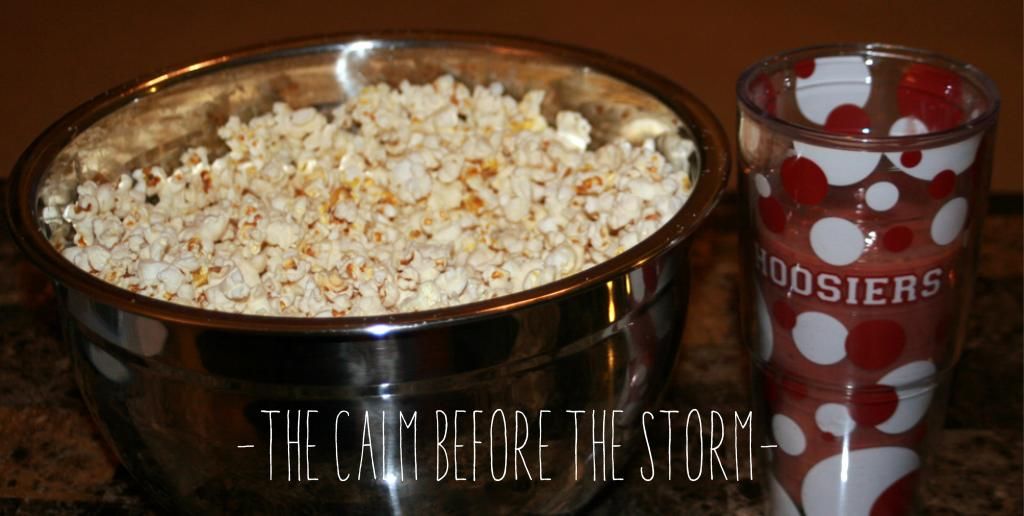 Well, it is here...baseball season. That means life here at the Blair household is about to get real crazy. With baseball practices I will be cooking a lot more and back in charge of groceries. Oh January, how you make my life so fun sometimes.
Just to top everything off I felt absolutely terrible every morning this weekend. Had to hit sometime right? It had been too long since I was sick last.
Anyway, all of last week seemed to be a weekend for me. I worked two days so essentially I had two weekends. That played to my advantage since I had three hockey games to work (Monday, Wednesday and Friday). After the game Wednesday we did the adult thing and hung out a friends for NYE. Thursday was a pretty relaxing day to follow that late night, and I kicked off my new plan for working out. Nate and I did all our measurements and took starting pictures. We will be revisiting all of that at the beginning of each month then. My first workout of the year was leg day with Nate so that was fun.
Friday I worked another hockey game then came home and just relaxed. For as easy as the work is for that job, it still drains you (must be having to be happy all the time that does it).
Saturday I slept longer than I would like to admit and then did some work around the house and for the blog. We put in another workout that night, this time with my friend and our significant others worked out together too. After that we did the lazy thing and picked up Applebee's and some Redbox movies and called it a night. Sex tape was pretty funny in a really awkward kind of way and Jersey Boys was just plain good - I loved it.
I was feeling crappy again on Sunday morning so I missed church, but I was awake to see the Colts beat the Bengals and that was nice. Off to Denver next week! Then it was time for grocery shopping and dinner. Sunday's are our popcorn nights (however, I usually eat something else too) and last night I decided to make a smoothie and man was it good. until it hit the floor.

Frozen fruit, yogurt and juice. Easiest smoothie ever.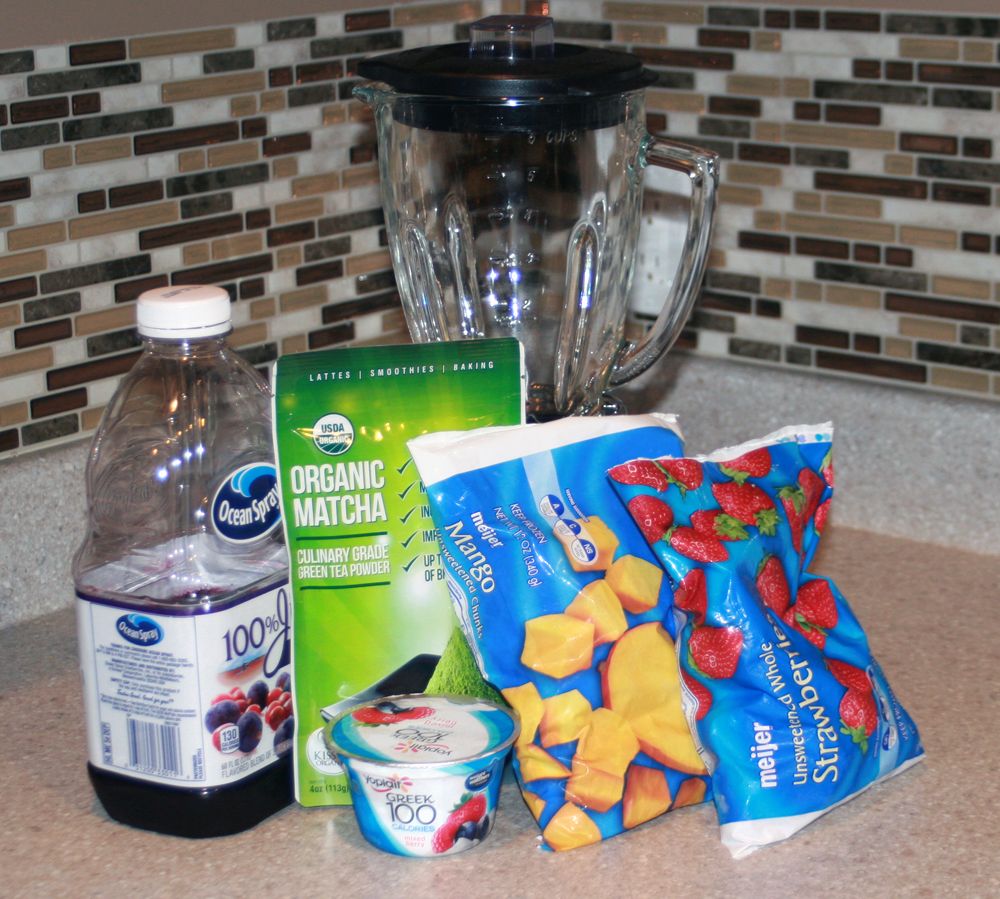 But, if you want to make this the perfect breakfast smoothie all you have to do is add a little green tea powder for some energy and you are set. We currently have the
Organic Matcha Green Tea Powder
by
Kiss Me Organics
in our pantry (c/o BrandBacker). It is a multi-function type of product/ingredient. The only thing I wasn't crazy about was it not dissolving completely all the time (you see this in the reviews too), but in a smoothie it works just fine!
Green Tea has a lot of healthy benefits and you hear about it all over the place, this brand specifically boasts:
1. ALL DAY ENERGY & FOCUS: Lift your vitality and concentration with the slow release natural energy from Organic Matcha
2. CALORIE BURNING BOOSTER: Support your weight loss goals with an all-natural way to increase your body's metabolism
3. LATTES | SMOOTHIES | BAKING: Kiss Me Organics Matcha Green Tea Powder arrives in an easy-to-use airtight health grade packaging allowing for as much or as little use as you need for any occasion. Enjoy a relaxing latte in the morning, bake a dozen cupcakes or simply add a small boost to your morning smoothie
4.Up To 137x ANTIOXIDANTS OF BREWED GREEN TEA: USDA Organic Matcha Green Tea can only be used in a powdered form because, unlike brewed green tea, it contains the entire tea leaf which dramatically increases the nutritional content.
5. LIFETIME GUARANTEE | We offer 110% MoneyBack guarantee if for some reason you are not satisfied with our Matcha.
I received this product c/o of Kiss Me Organics and Brand Backer but all thoughts and opinions are 100% honest and my own.
So other than staining my white carpet slightly pink, Sunday was a good day. I mean Revenge returned to Sunday nights so that alone made my day. Now I have the new season of The Bachelor to look forward too. Have you made up your mind about who will win yet?
Hope you have a great Monday to start off your week. Thanks for stopping in!
Check out some other blogs while you are here: