It is that time again, my list of weekly favorites. This week is a mash up of new products and some other additions that I have been loving all week long.
First up, some products I have been showing some major love this week.
Liz Claiborne Sunglasses
So before we headed down to my parents for Christmas I decided I needed new sunglasses. I just wanted something big and dark. These fit the bill. Not quite as dark as I was hoping but good enough for me! I have been wearing them constantly.
Jessica McClintock Case
When I decided to get new sunglasses, the husband gave me a hard time (because I had probably 7 other pairs laying around). I explained to him that I needed a pair that wasn't scratched or too loose to stay on my head, and he responded by saying maybe I should get a case for my sunnies so I didn't have as many chances to scratch them. I took his advice when I saw this pretty floral case. It was/is perfect.
Mind blown guys. I love me my EOS ball but when I saw this I was beyond excited. I literally told everyone I saw that day about it. EOS in stick form - heaven.
Paula Dorf Cheek Color
It is no secret that I really like Paula Dorf cosmetics (see
this post
and
this one
too). So when I recieved this little beauty in the mail (c/o to Paula Dorf Cosmetics) I was so excited ! The color payoff was amazing, like so much better than the blush I had been using (I actually put too much on the first time). It has really good staying power too which is always a plus.
Even better I have a promo code for you to try it yourself! Get 20% off of any Cheek Color purchase. Just use code CHEEK when checking out. (Buy it
here
)3
I was so excited when I got these. Not only was I pumped about the extra cushioning they offered compared to my last pair of sneakers, but I also was so happy about the color. I am over the neon thing (at least when it comes to shoes) and a black and white pair is exactly what I was wanting.
I had seen this sitting on the shelves in Ulta a couple of times and I always thought is was just a fluff product. You know, something that has a big brand backing and that is why it is popular, not necessarily because it works. Well let me tell you, I was wrong. Over the past week I have had a few vacation days so I was pretty much makeup free throughout the day (unless we went somewhere). I really wanted to focus on keeping my face clean and moisturized to try and combat all the issues I have been having with it lately. That being said, I didn't want to load up on moisturizer all day long so I turned to this bottle to see if it was all it was cracked up to be. After a full day of no makeup and only spraying my face with this evian Facial Spray when I felt I needed a little pick me up, my face felt moisturized and clean. I wasn't oily and my face wasn't loaded up with product. I love it. This will definitely become a standard purchase item for me. Thanks to Brand Backer for sending me this bottle to try out.
Here are some ways to use it if you decide to try it out yourself:
Skincare Routine:
Evian Facial Spray is easily assimilated into any skincare and makeup regime and actually helps improve the performance of any skin care or cosmetic products used with it. Morning and evening, Evian is applied in a soaking spray following a cleansing routine in order to remove traces of tap water and cleanser while also toning and hydrating. After allowing the unique mineral balance and water to be absorbed for a few moments, the excess is patted dry and then followed by a moisturizer to seal in the Evian hydration. This leaves skin looking healthy and feeling refreshed.
Makeup Routine:
In addition to skin care, Evian Facial Spray is also an asset to any makeup routine. After applying makeup, hold the canister 9-12 inches from the face, and lightly mist in a circular motion right over makeup. This helps makeup blend with the skin to give it a more natural look while bringing out more color. This can be done several times during the day to refresh makeup and hydrate the skin without messing up makeup. A favorite trick among makeup artists, our product can be used to lightly moisten makeup brushes for more precise application and blending. It can also be used to dilute makeup.
I received some items mentioned above for testing purposes. All thoughts and opinions are 100% mine and honest. I would never lie to you guys.
Now on to some non-product favorites:
Take Me to Church - Hozier
I really can't get enough of this song, no matter how many times it is played.
This HuffPost List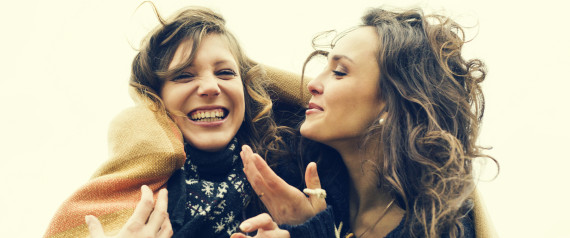 Cougar Town
I don't know why, but lately I have been obsessed.
and to end it all...
Happy Friday everyone!
and keep up with my blog by following me on Bloglovin' and liking my page on
Facebook
!