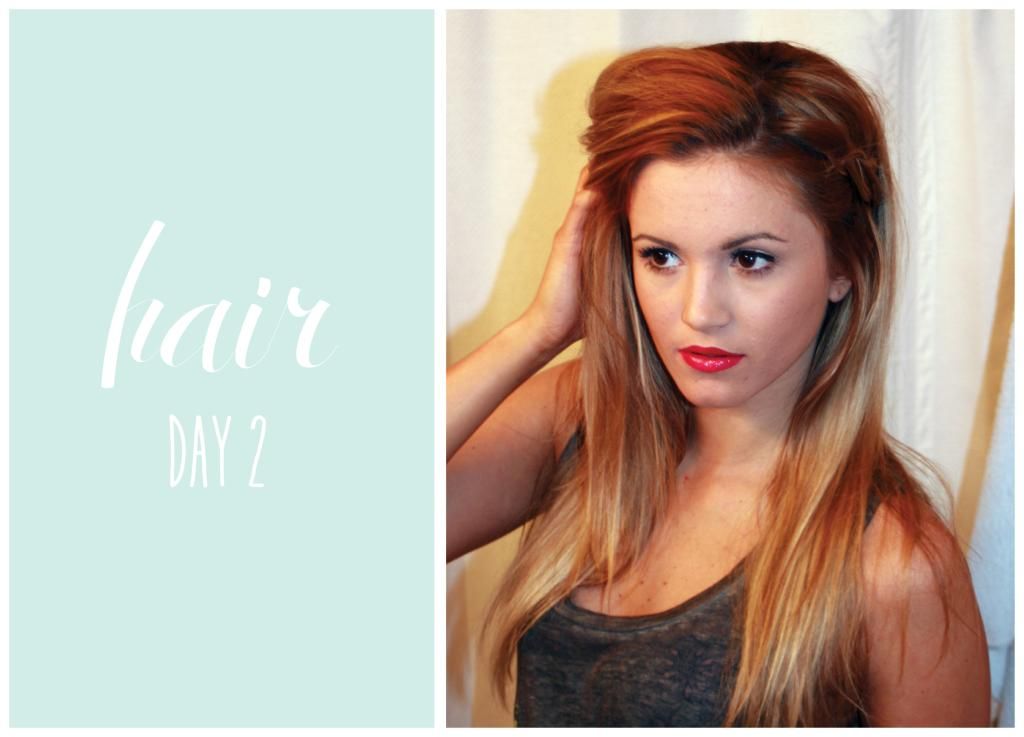 What is going on everyone! It is Tuesday and I am sharing with you my second day hair routine and a quick style to do as well.
Sidenote: Did anyone else read that title like "This is How We Do" by Katy Perry?
Before I really get into this tutorial, I want to tell you why I decided to do this one before a first day hair routine/style. Second/third/fourth day hair tutorials are everywhere it seems lately, but something missing from those that always bugs me is the product and routine used to make their hair last. I am a product girl. I love trying new things that work for other people and seeing if they work for me. That being said, I figured I would do what I wished other people did and show you how I get extra time out of my hair before resorting to a top knot.
Starting point, I sleep with my hair in a bun on the very top of my head with an alligator clip so it doesn't pull my hair, but keeps it all off my neck. This also keeps it from getting super tangled. Day two hair usually is slightly greasy and lifeless, some days are worse than others.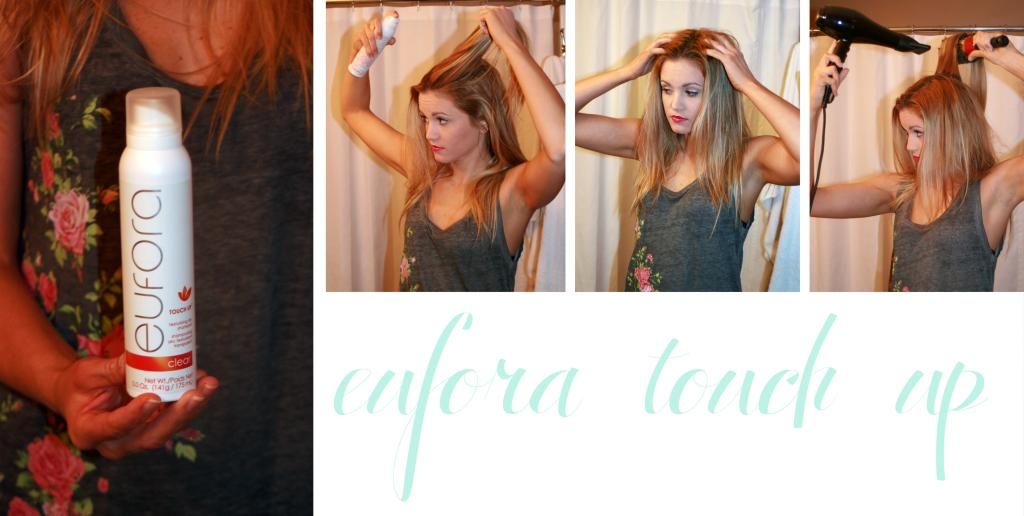 I begin bringing life back into my locks by brushing my hair out and then spraying in a healthy amount of eufora's dry shampoo (c/o) to soak up the oil. I let the product sit in my hair for about 5 minutes and then massage it into my head. Then I take my hairdryer and a round brush and redirect my hair so it lays normally again, as well as adding some volume back. It also helps to get rid of the leftover oils sitting near your roots.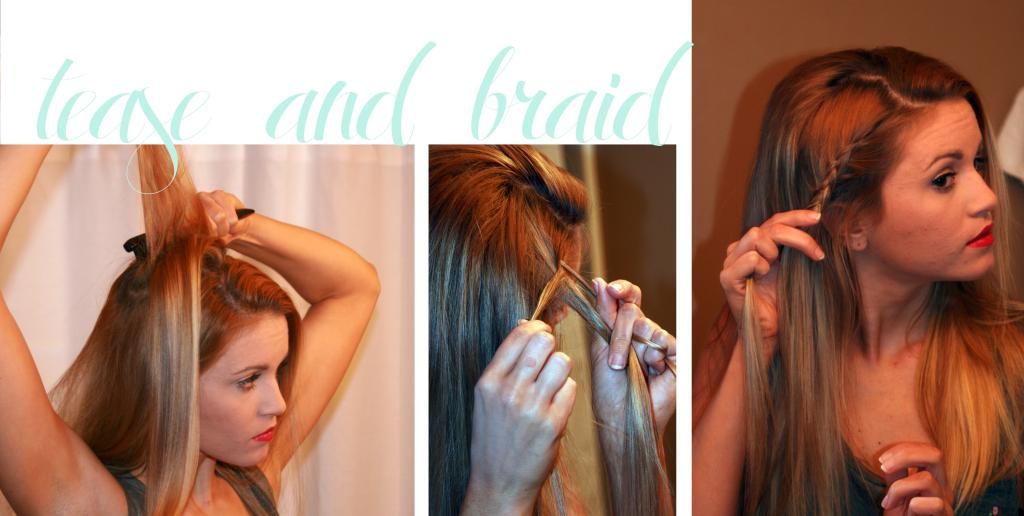 You could stop there, but I like me some volume so I go ahead and tease my hair lightly like I would on a normal day one. Because I know I will touch my hair (increasing oiliness) throughout the day, I take the side of my head with less hair (because of the placement of my part) and do a quick dutch braid.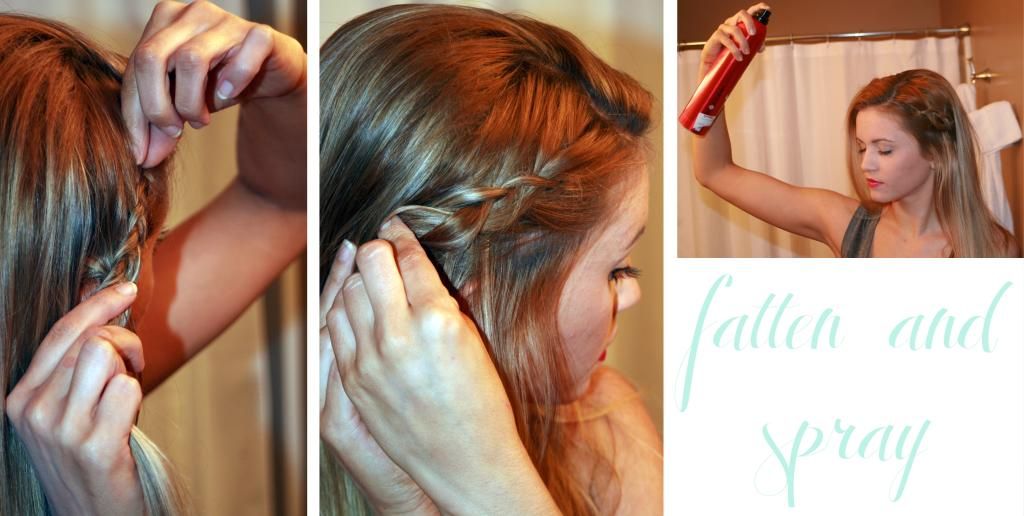 Staying true to myself, I don't want a flat/small braid so I fattened it up by tugging on each of the pieces before pinning it back. Finally I set the look with hairspray.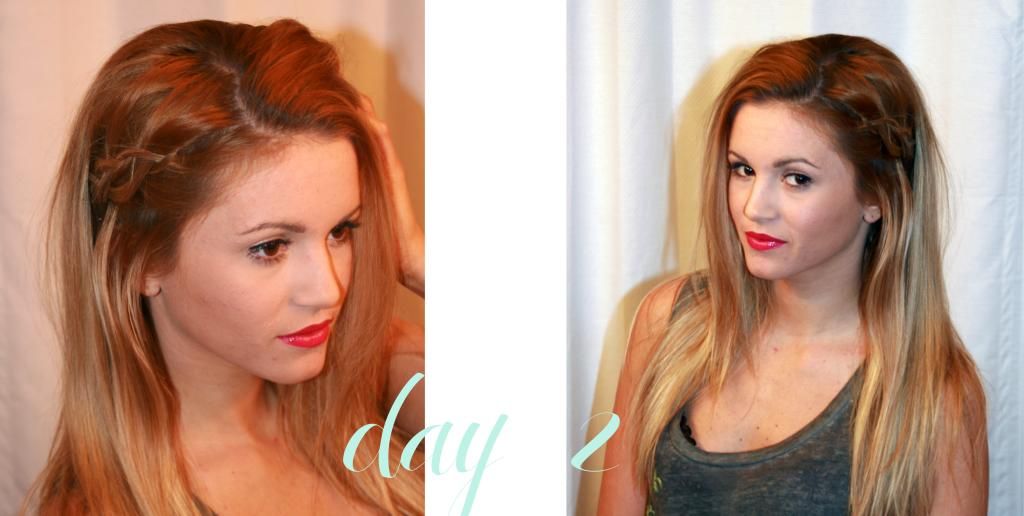 Bam! Another day of good hair. If my ends were looking a bit frazzled I would add some dry oil to them to smooth them out as well, but that wasn't needed this time around.
Not only am I sharing my tips for making my hair last another day, but two of the lovely ladies from my favorite salon -
Pin Up Curls
- are as well!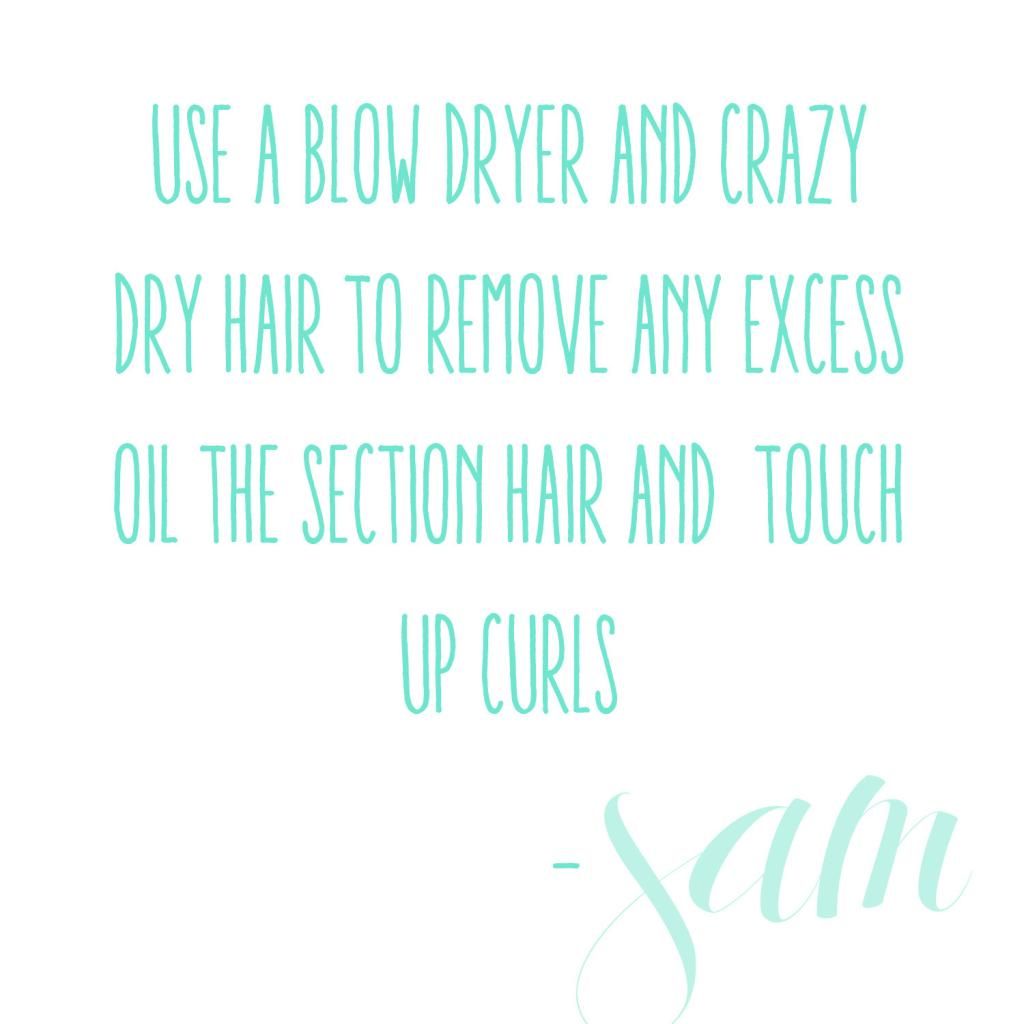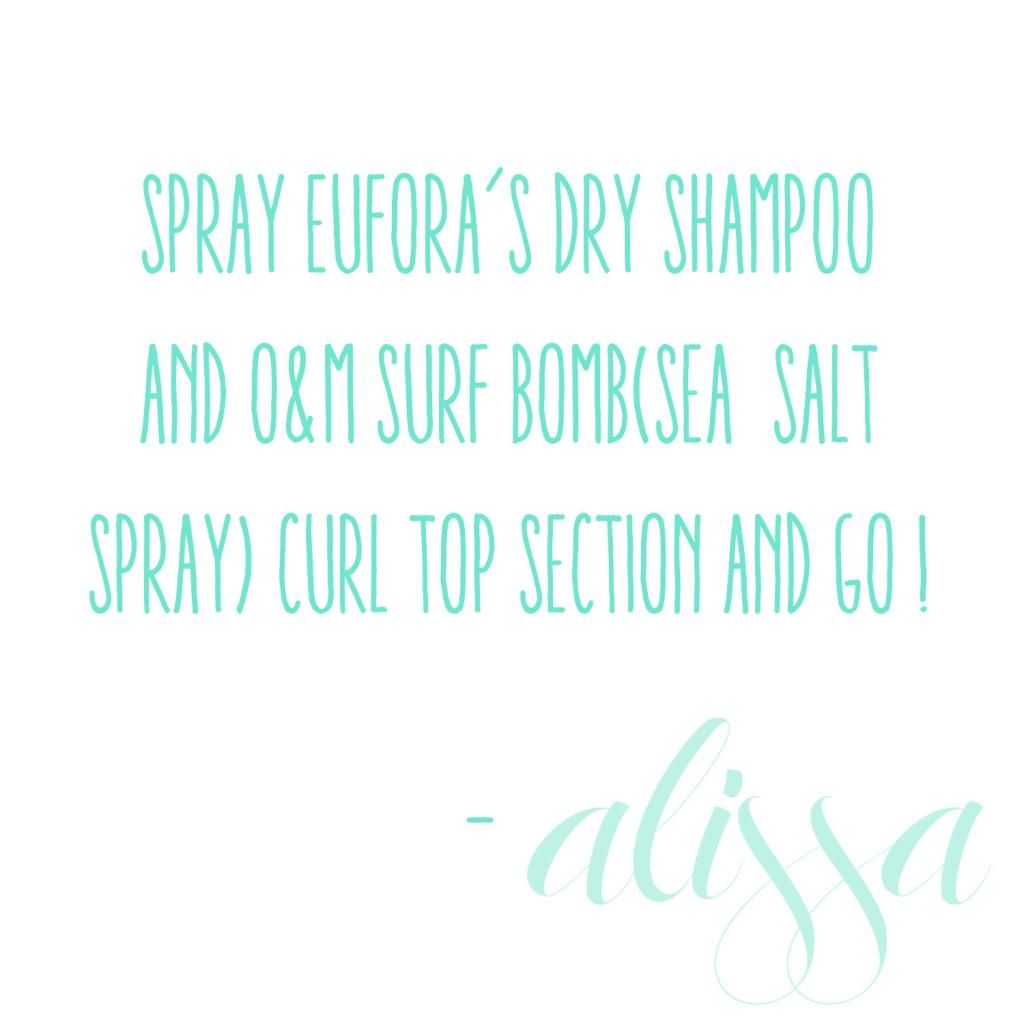 How do you second day hair? Any good product recommendations?