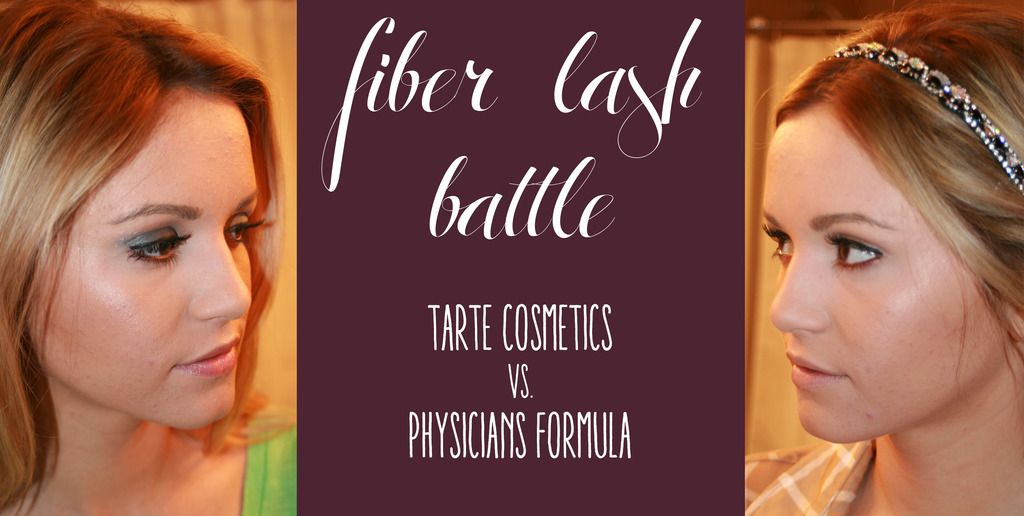 Lashes. They are always one of my most time consuming in my beauty routine. Whether I am trying to build up my natural lashes or adding a pair of falsies for some extra length and volume, they are just a pain. In the fight against short/thin lashes, Younique took the beauty world by storm recently. It seemed like every 6th girl I knew was using it or selling it, and at $30 I really wasn't all that excited about it. That being said, one of the ladies that I knew that used it happened to be one of my best friends and she let me try her's when she visited. I didn't hate it, but I didn't love it. I was picking off little flecks of broken fibers from my skin all night, and although I saw improvement in my length it didn't match my falsies. Obviously, I didn't buy any and I moved on with life.
Then I started noticing other brands starting to promote their own fiber lash kits. I was intrigued yet again and picked up two brands: Tarte and Physicians Formula. The
Physicians Formula Eye Booster
one I had heard about through a YouTube video (
here
) and the
Tarte Best in Faux
I just stumbled upon, waiting in line at Ulta (that's where they get ya!).
On to the comparison!
Disclaimer: this post contains affiliate links.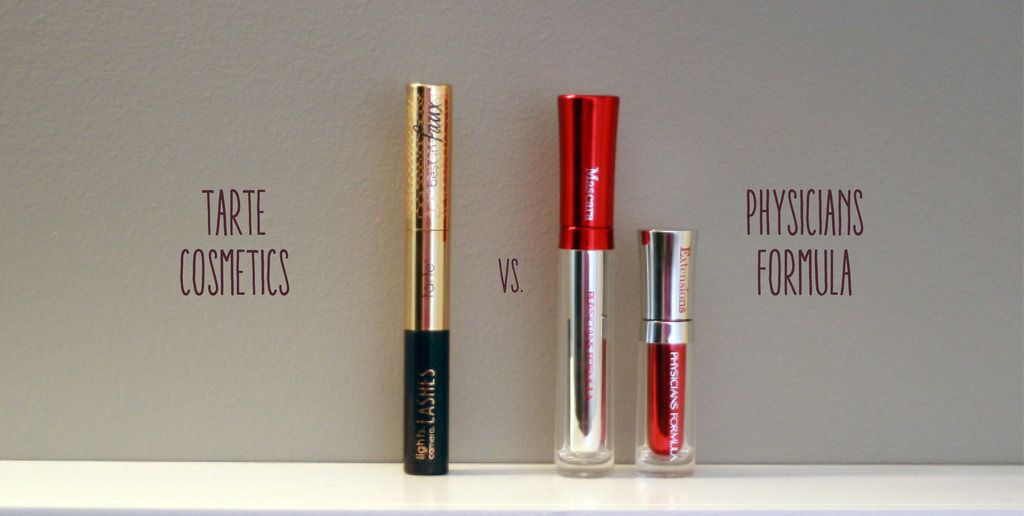 Price wise they aren't that much different, both are right around $20.
The packaging is good for both as well. They both have metallic accents with a bold color to compliment it. Tarte looks/feels more expensive than the Physicians Formula, but I like how the two steps are separated in the PF versus the Tarte being attached to each other.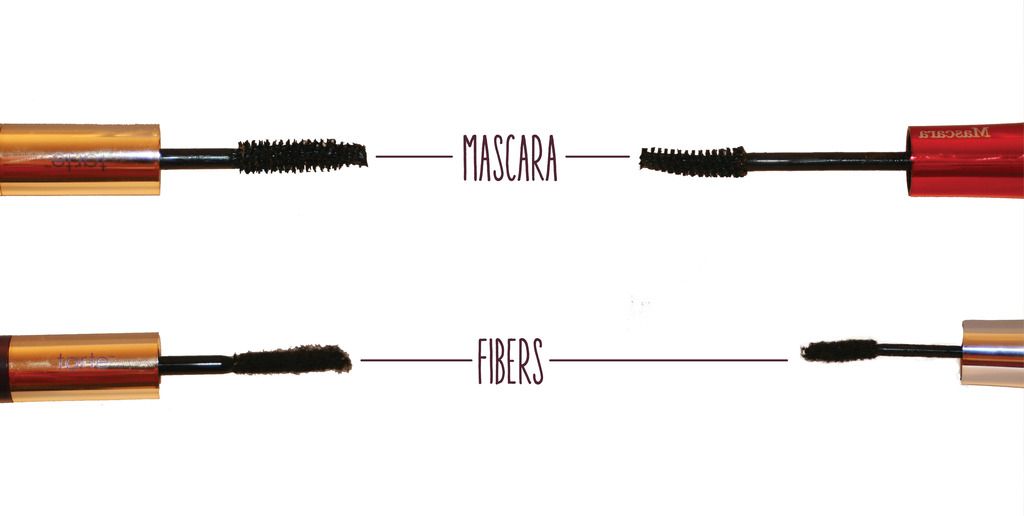 Moving on to the brushes and formulas. Let's start with Tarte (left). The mascara is great on its own. It smells normal and isn't super goopy. The fibers stay connected to the brush until you put them on your lashes and the fallout is minimal.
Now for Physicians Formula. The mascara isn't my favorite, it is really thick and smells a little weird. I have never used PF mascara though so maybe the smell is normal? As for the fibers, the brush they sit on is smaller than the Tarte one and I used a Kleenex under my eye when I use this one because of the amount of fallout.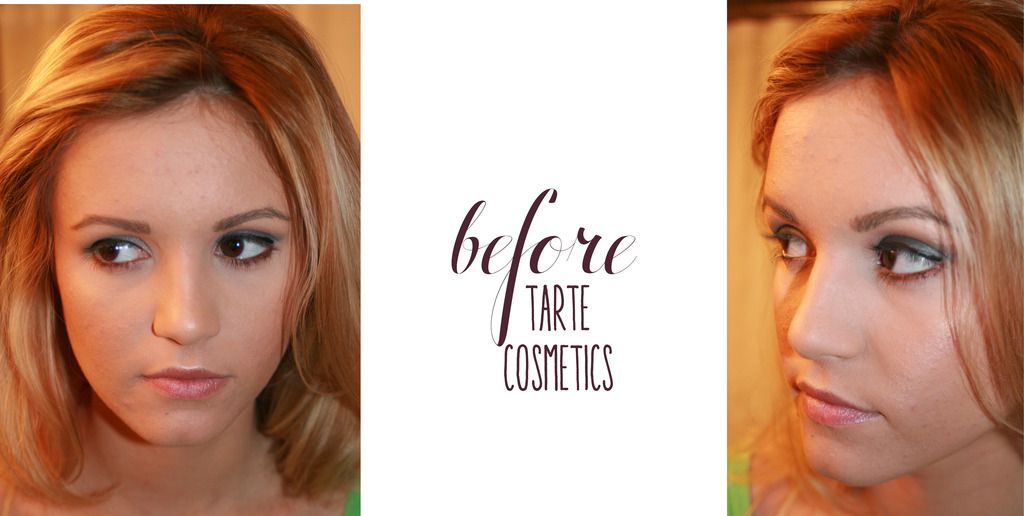 Okay, so here are my lashes before mascara. They aren't crazy thin or short, but they aren't full by any means.
I did each eye completely individually:
1 coat of mascara
1 application of fibers
1 coat of mascara
Repeat on other eye
Once I got both eyes done I went back and focused on the outer corners with a bit of
Perversion
by Urban Decay (I also used this on my lower lashes).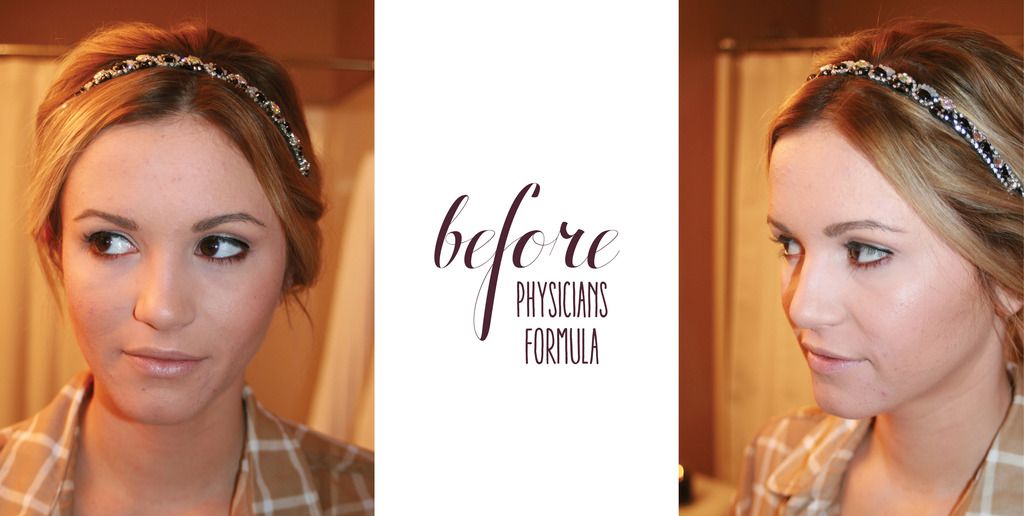 Again, lashes before any mascara.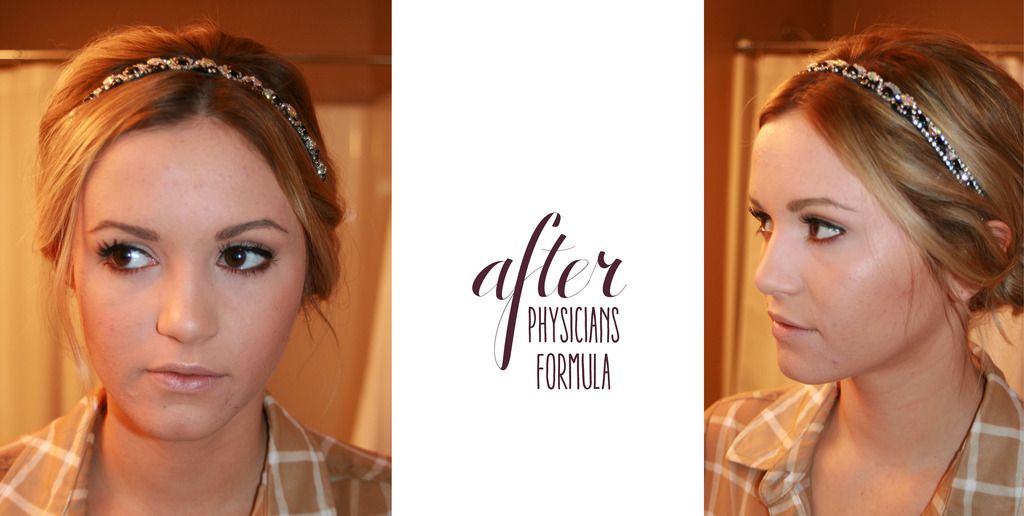 After applying the Physicians Formula Eye Boost Lash Extension Kit. I applied these the same as the other:
1 coat of mascara
1 application of fibers
1 coat of mascara
Repeat on other eye
So who wins? For me the winner is clear - Tarte Best in Faux. It was more consistent and had didn't have ridiculous fallout. The Physicians Formula was just too goopy and didn't lead to consistent application (my left and right eyes look totally different in the picture above). I loved how full and fancy the Tarte kit made my lashes look. Both did feel heavy like I had falsies on, but without the extra worry that you have from falsies (making sure the glue stays put, etc.).
Have you tried either of these, or are you a Younique girl? Thoughts?
Shop the eye look: