Yup, I am a couple days late, but it happens. Here is the weekend in a nutshell.
Friday
I started the weekend off a bit early, taking a half day from work and heading south to Evansville with the girls for the wedding rehearsal and dinner. Hooray for three hour drives! After the dinner, we packed back up into the car and headed to my Nanna's for the night, another hour drive.
Saturday
We got ready in my grandma's salon (perks of a work from home beautician Nanna) and then got in the car again to head tot he wedding.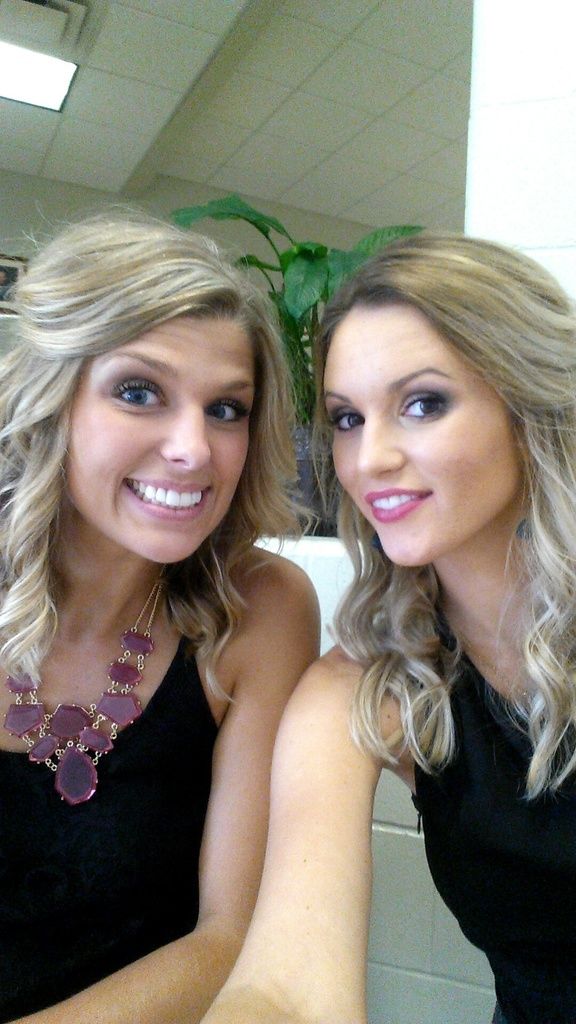 Excuse the Snapchat faces being made. It was the only picture I had really showing my makeup and I really liked my makeup! We were in charge of programs, and I also pulled out my wedding planner skills to make sure corsages/boutonnieres stayed put and no groomsmen walked down the isle with gum in their mouths.
Nate joined us after the ceremony for the reception where there was dinner, dancing, drinks (not for me), cornhole and spending time with friends. The couple looked gorgeous and I am excited for them as they start the next chapter of their lives together. They were high school sweethearts so it was especially cute.
We ended up giving our share of the hotel room to a couple of friends who decided to stay last minute and Nate and I headed back to grandma's for the night.
Sunday
Sunday was a family day and it was nice and relaxed. After lunch (and a little dessert) we packed up and headed home.

I just love weekends with my favorite people. Thankfully I have 3 more weekends filled with friends and family and trips and fun. Can't wait!