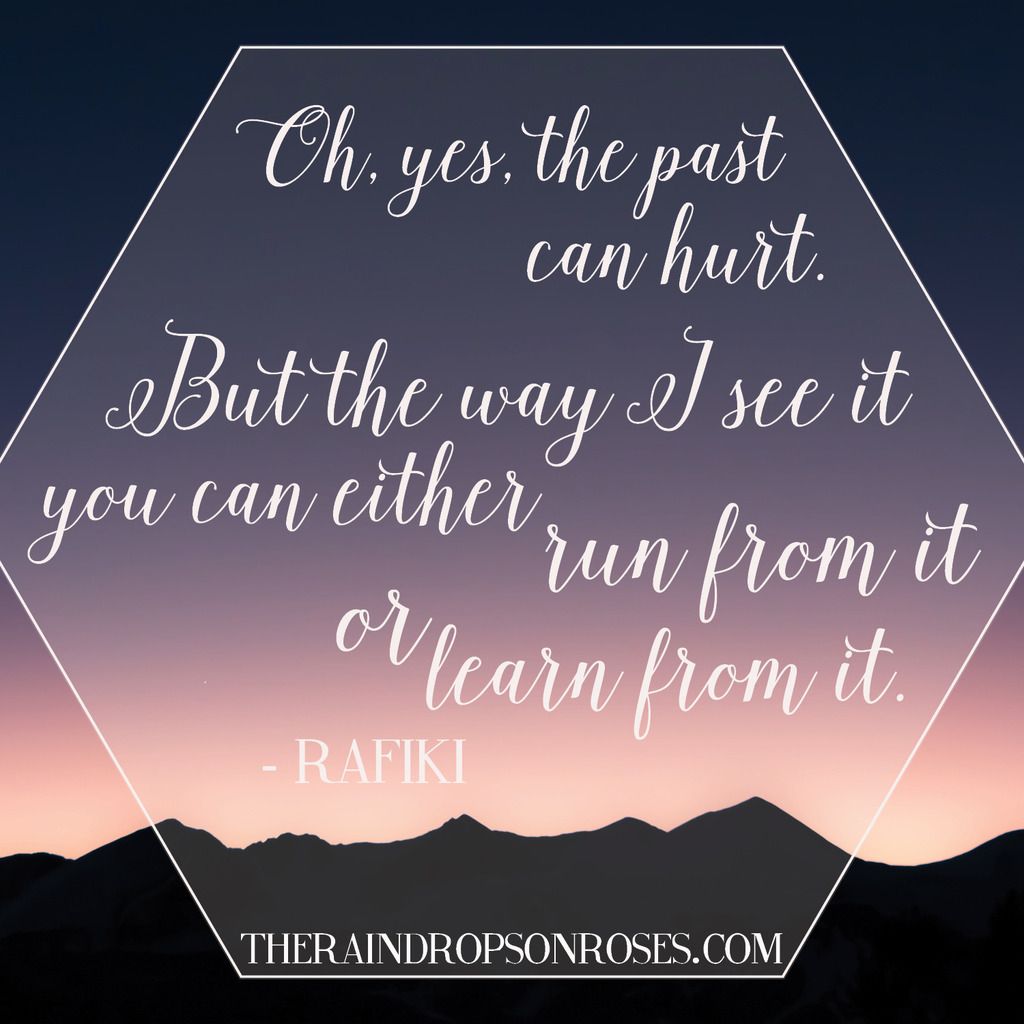 As I inch within hours of my 25th birthday, I figured it was best to share wisdom that can only come from the best...Rafiki. You can't help but think about the past sometimes, but instead of letting it bum you out or keep you from trying new things you have to learn from it and grow. Thank you Rafiki.
Now on to the weekend.
[Friday]
Like most Friday nights, we were pretty relaxed. A movie and some couch relaxing. You know, the standard. I had planned on painting my nails but that didn't happen. What did happen is my lovely bestie since high school came down and joined us for some deep dish pepperoni pizza. "My Girl" was the movie of choice, and I loved it just like I used to.
[Saturday]
I worked at the boutique all day and Nate tackled the remainder of the kitchen cabinets while I was gone. He also was nice enough to bring me lunch. He is the best.
When I got home I hung out with Leighton and Nate worked some more. Also, I started reading "
Balancing in Heels
" and am about ready to start changing our entire life. It is such an easy read and she comes across so REAL. Love it.
[Sunday]
I worked at the boutique again and Nate finished the cabinets! Then I made a little treat that I will share with you all tomorrow, however, if you follow me on Snapchat then you know already. Leave me a comment if you know what yummy goodies I whipped up yesterday. I ended the night with a bath for baby boy and some much needed sleep.


[GOALS]
Blog | Keeping it the same. 3 posts published, 3 scheduled
Health | Workout of some kind every day
Personal | Write out my master to-do list with deadlines
Home | Wipe down all baseboards, create master cleaning list

And that is all folks. Like I mentioned check back tomorrow for some yummy inspiration. Also, take some time to think about how you can take things from your past and learn from them to grow. It is such a gratifying exercise.


and keep up with my blog by following me on Bloglovin' and liking my page on
Facebook
!