Well, I survived the bachelorette party in Chicago, the bride survived as well. It was so much fun! As always I didn't take half the pictures I wanted to and I couldn't find my small camera so all the pictures I do have are from my phone.
Let me start with Friday though. I spent Friday night crafting, making hangover kits and a "Kiss the Miss Goodbye" frame. Super cute. Then I packed everything up and hung out with the husband the rest of the night.
Saturday started bright and early. My ride picked me up at 8 a.m. and then we picked up our other friend and drove an hour west to the bride's family's house. We met the rest of the group there and then drove another hour to South Bend. There we jumped on the train and rode the three hours to Millennium St. Next we took a short cab ride to the hotel, The Drake. Oh my goodness it was gorgeous.


We had the bride open presents and then we all got ready. Half a can of hairspray later we were off to The Cheesecake Factory. Yea, we walked. Yes, none of us were dressed properly, so of course we all stood out. I can't even begin to tell you how many funny looks and quite comments I picked up on by people walking by. There is a girl in a white dress with a tiara and sash on, don't you think we are all dressed up for some reason? Anyway, I digress.
My dinner and my drink were good, but I started to feel sick for some reason and did not eat a full piece of cheese cake. I did, however, try some of the ones the other girls got and the S'Mores one was so good!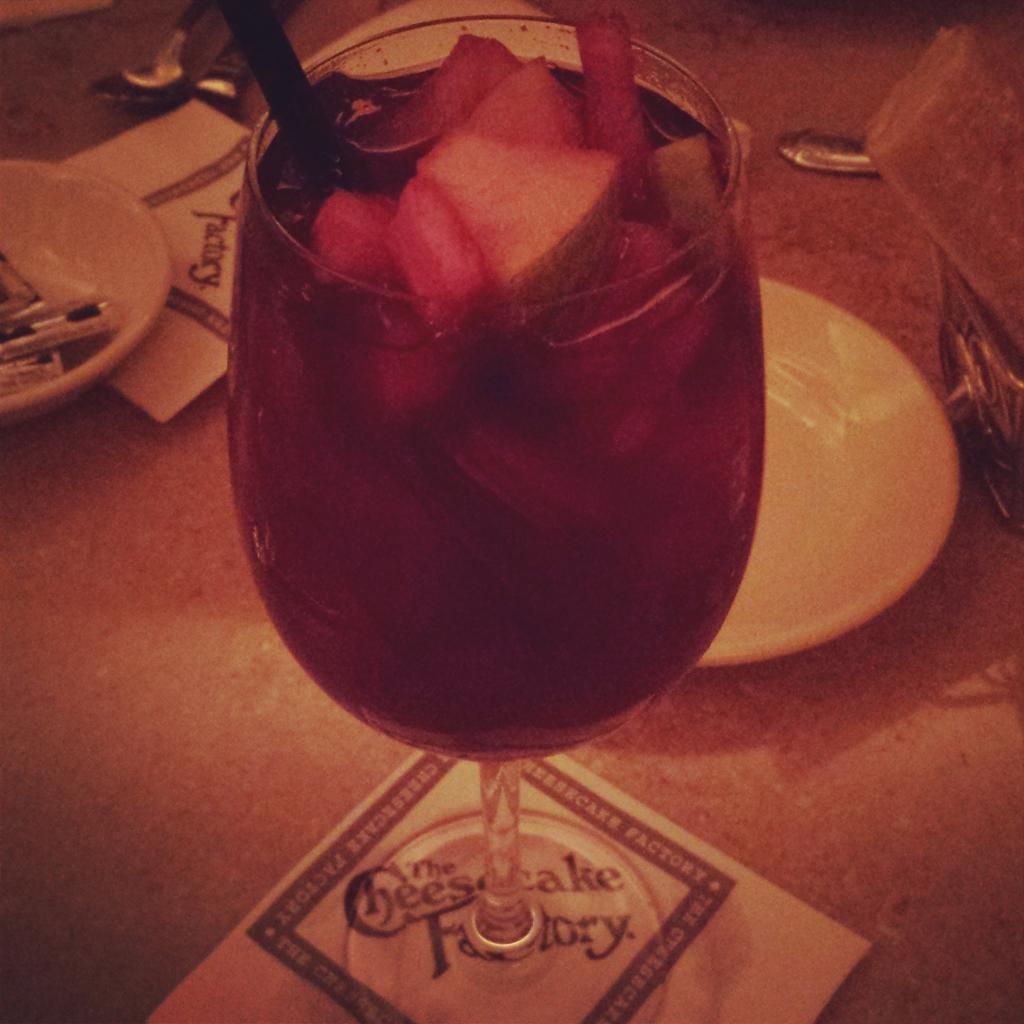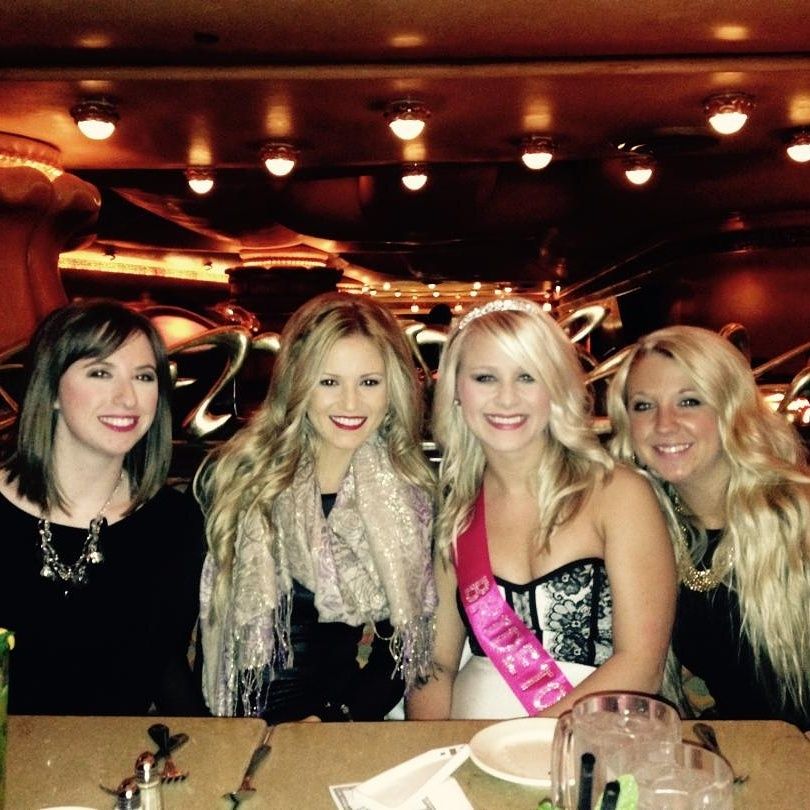 After dinner we braved the cold again and walked to the Broadway Playhouse for 50 Shades! The Musical. Yes, I will admit I read the books, all of them. I know the grammar was bad in places and not everyone likes them, but it is like trashy tv and I liked it.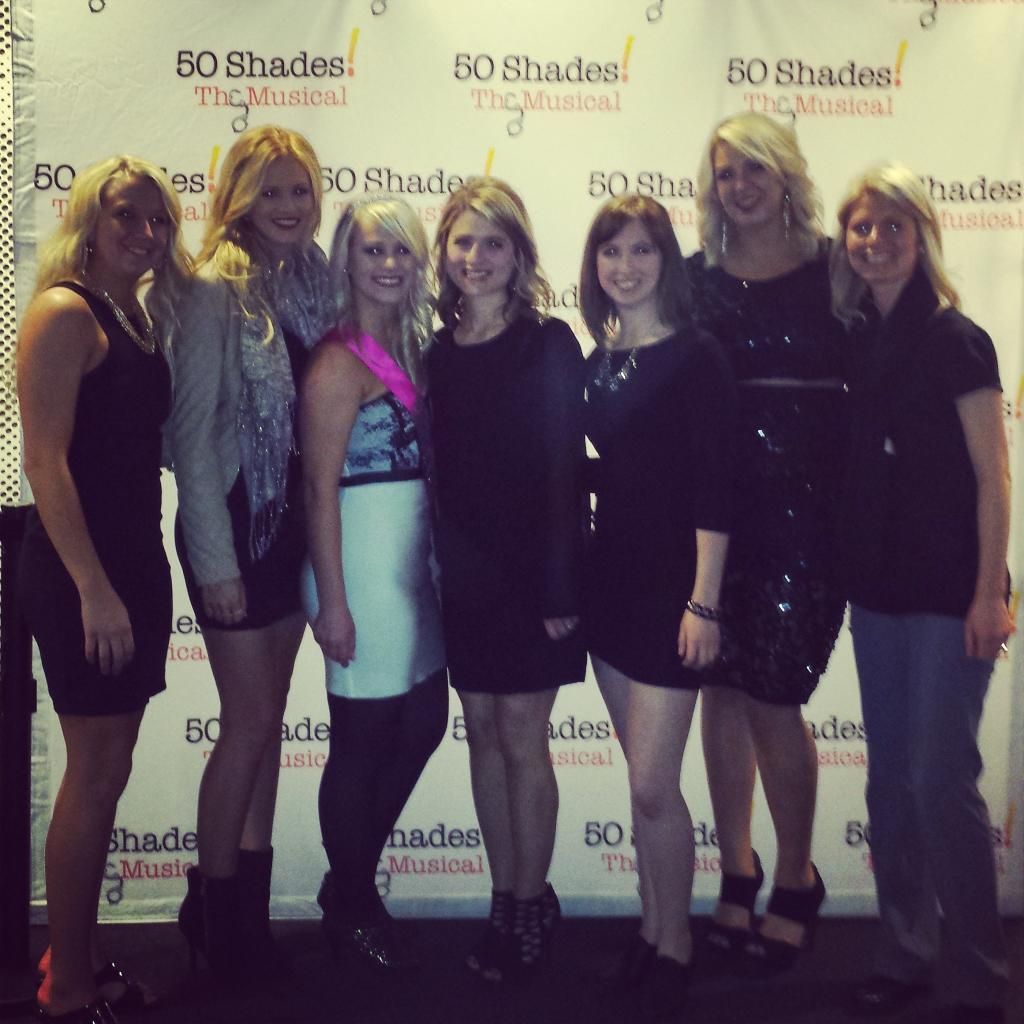 The show itself was a parody on the book and was really, really funny. If you have the chance to see it and you like this sort of think you probably should. my explanation wouldn't do it justice. I think I cried at one point because I was laughing so hard.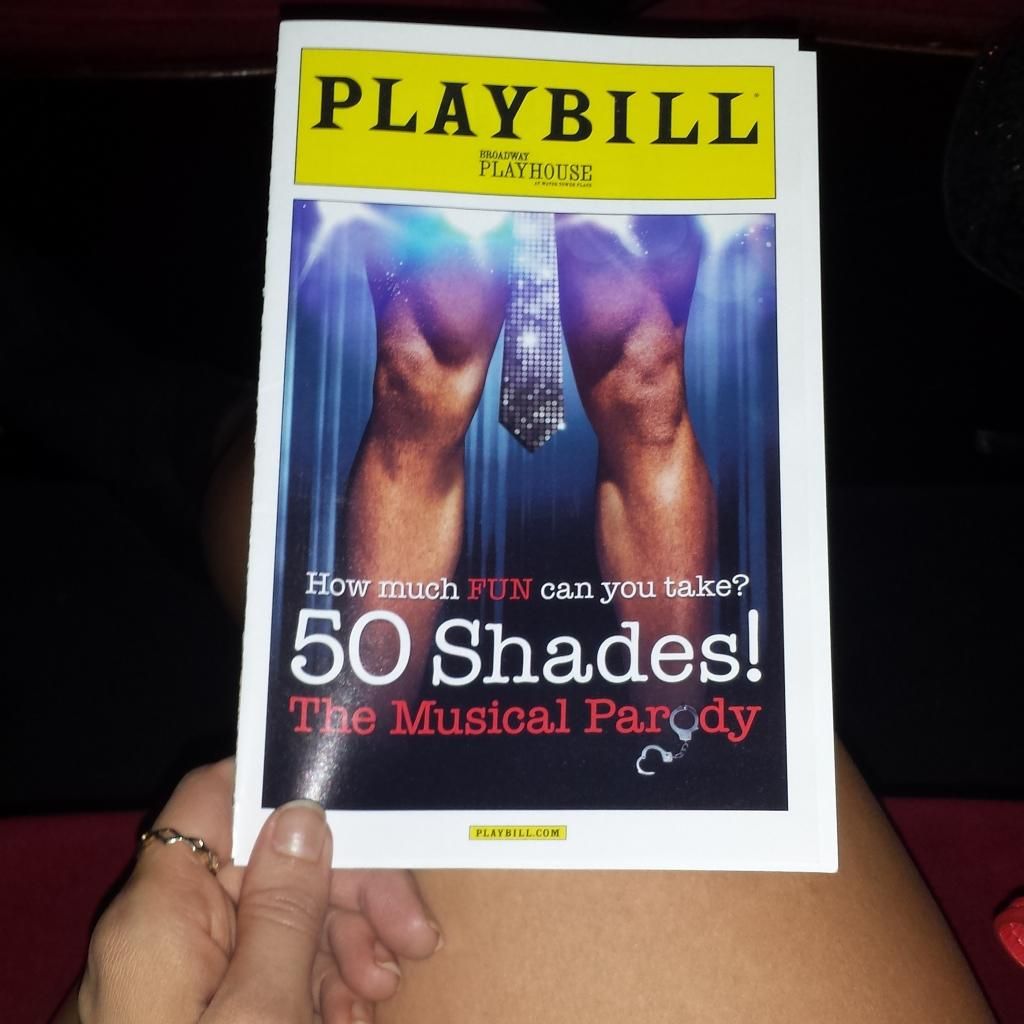 After the show we went to our hotel to decide what the rest of the night would hold. After much research and many failed attempts, we finally decided to head to the Public House for drinks and typical bachelorette party fun. Being from Fort Wayne, we have never really had to wait in a line to get into a bar/club. So seeing that happen really was a seen in the movies kind of thing. Well, walking up to a bar in Chicago with 6 girls in stilettos and dresses (and one in a tiara and sash) apparently really works and we got plucked from line and let in really quick. So that was fun.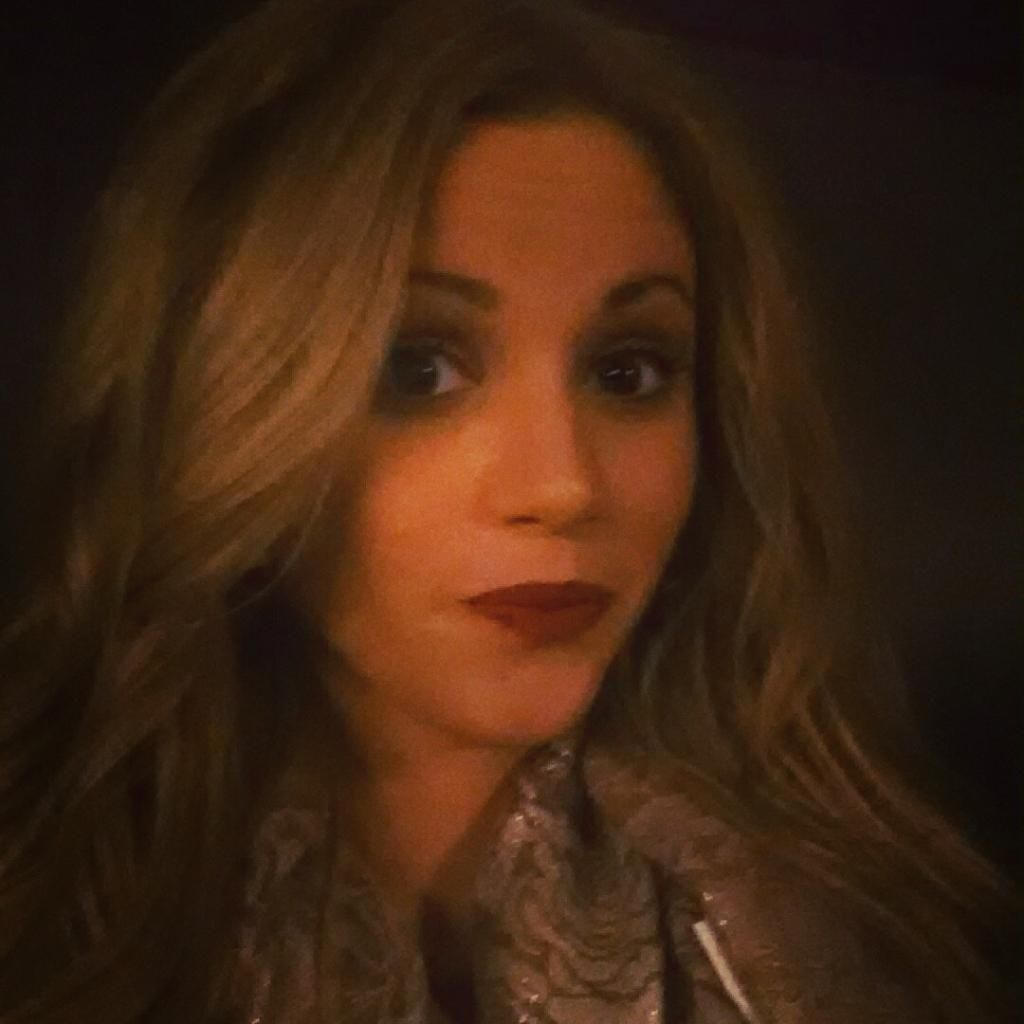 The rest of the night was just fun with the girls. The bride had a good time and everyone survived! This was my first bachelorette party outside of my own so it was a pretty good one I think.
We made the long trek home on Sunday then and I literally fell asleep about three minutes after I laid down once I got home. When I woke up the Colts were down a touchdown already and got scored on seconds later again. I decided it may be in my best interest to just watch Bridesmaids instead. Watching my team get their butt kicked, especially by the Patriots, isn't on my list of things to do.
What is your best bachelorette party story? Any colts fans out there? Did you watch the whole game?