Before we jump into this week's collection of wishful thinking, let's talk about how the high today is going to be ten degrees and eight tomorrow. By watch out, a heat wave is coming Northern Indiana. Sunday is supposed to be a whopping 26 degrees. Bust out the shorts. Really though, this winter thing is killing me.
With all the cold and snow outside, I figured I would share some of the things on my current Keep.com wishlist that I want to add to my living room to warm things up.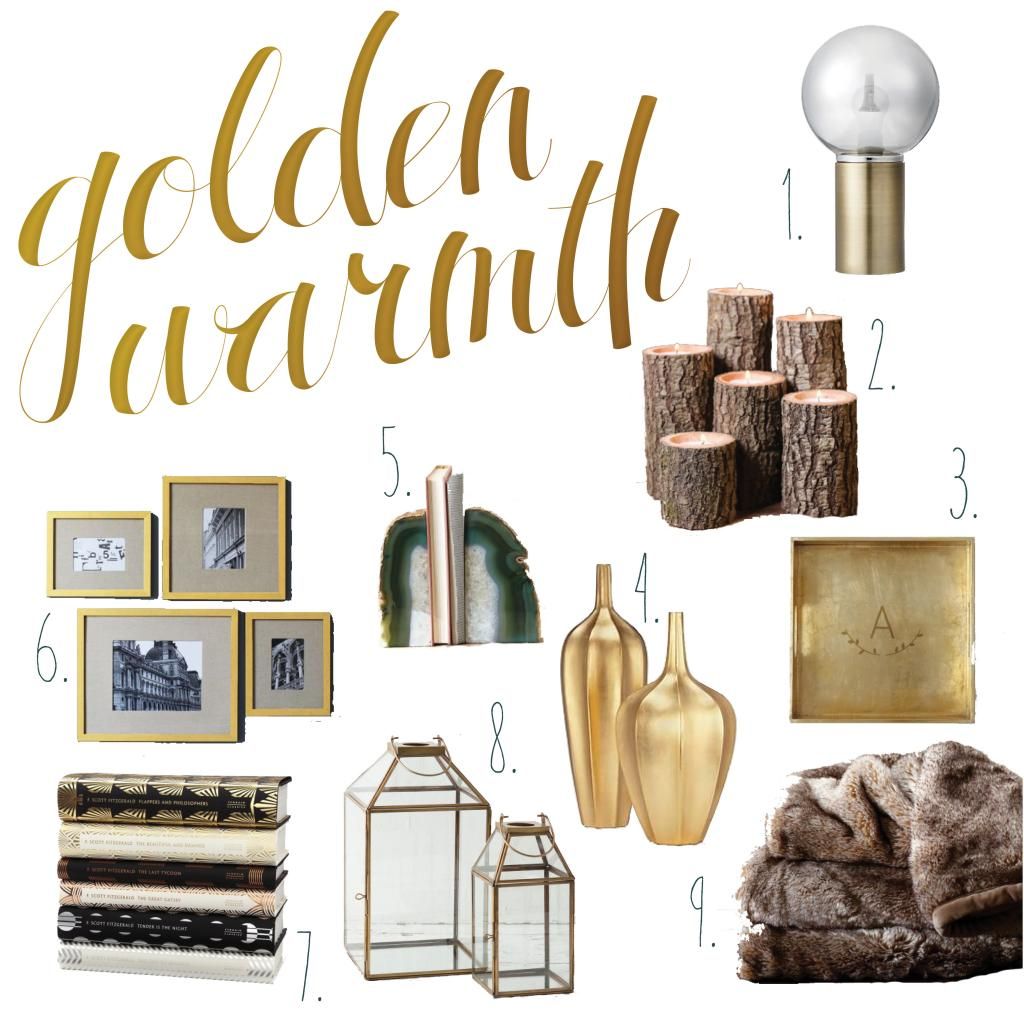 1. Nate Berkus Globe Light | Target
2. Tree Branch Candle Holders | Worleys Lighting (Etsy)
3. Monogrammed Square Tray (I would like a B though) | West Elm
4. Accolade Vase | Z Gallerie
5. Agate Bookends | West Elm
6. Gold Leaf Gallery Frames | West Elm
7. F Scott Fitzgerald Books | Amazon
8. Brass Frame Laterns | Terrain
9. Faux Fur Throw | Pottery Barn
You can see my full home decor wish list by heading over to my
[home trinkets]
collection on Keep.com.