Oh man, winter finally hit. We got eight inches of snow last night, and while my dog is loving it I am not. Maybe if I had a reason to play in it or something it would be better, but I don't so life will go on.
Before I jump into my Super Bowl talk, let's talk about the rest of the weekend.
Friday started off strong with a Rise and Roll donut. Seriously I was in heaven. Then the workday ensued and I eventually left to get ready for a hockey game.
Saturday rolled around and I did work around the house as well as on my computer before getting ready for another hockey game. This time, we fit in a bit better because we wore pink like the rest of the crowd.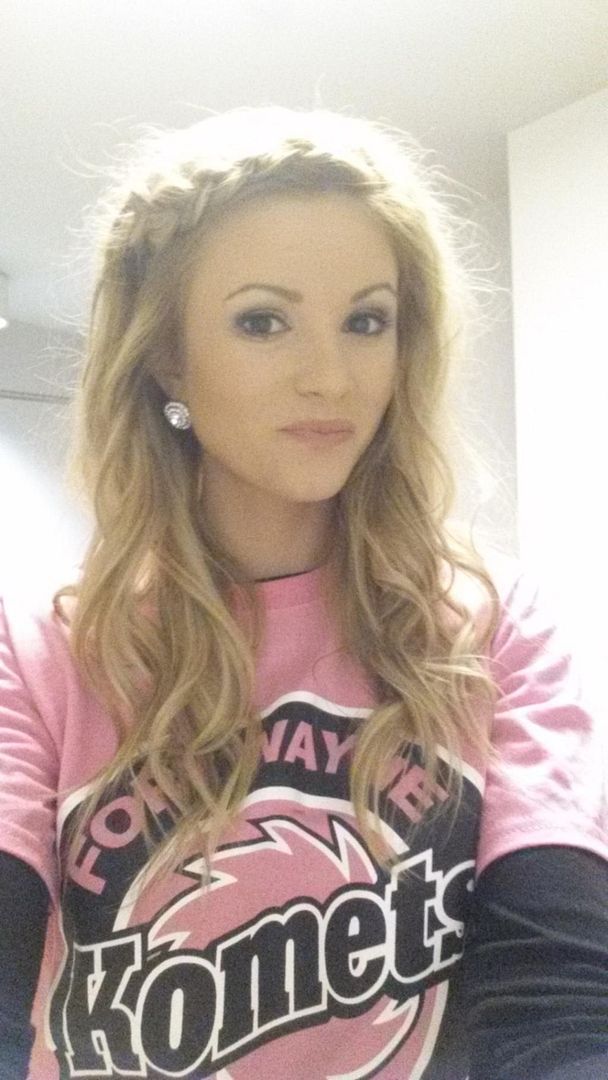 And I was obviously on my selfie game.
Post-game, Nate was still at work so I settled in with probably the worst dinner I have eaten in a while - fries, ice cream and wine. Dinner of Champions.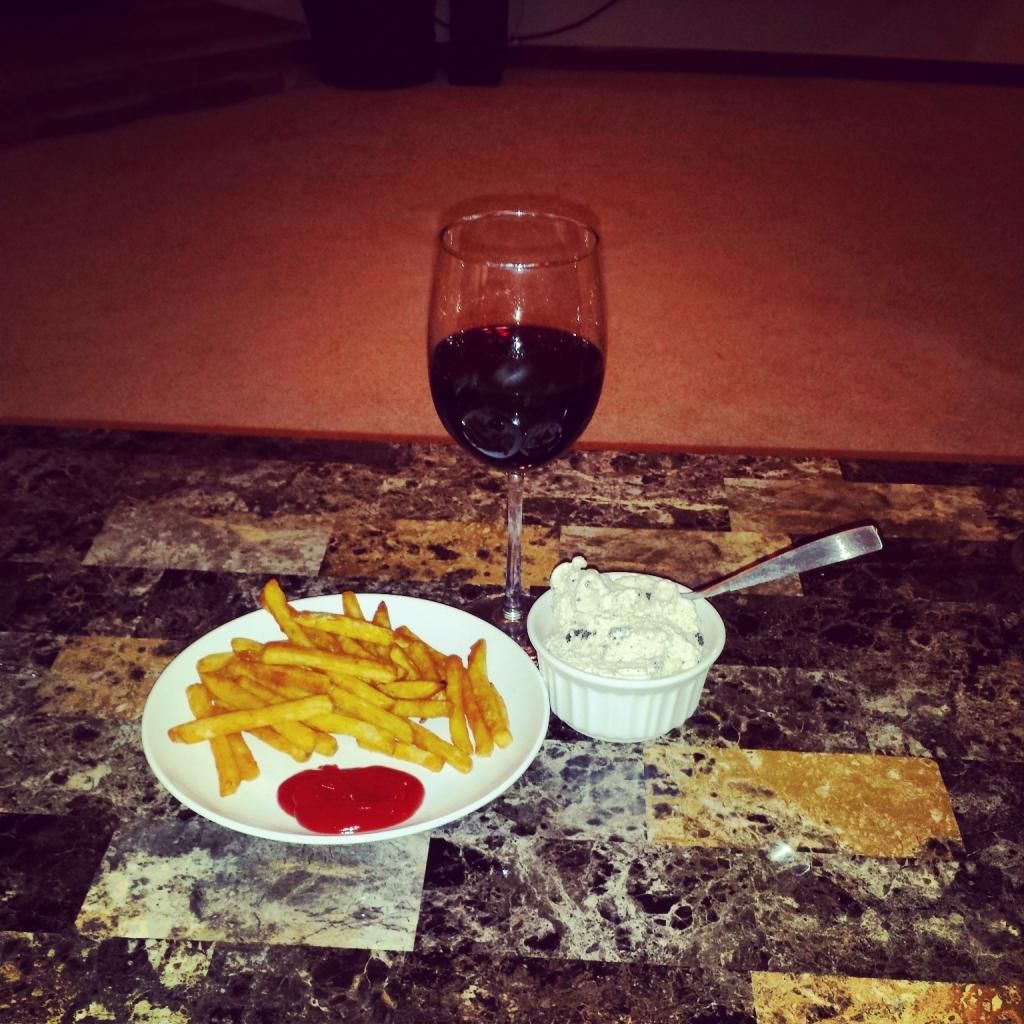 The snow started Saturday night and didn't stop until sometime last night. So after a slow start to the day on Sunday, hubs and I pulled ourselves together enough to watch the Super Bowl at a friend's house.
Now, let me preface this whole thing by saying that I
1) would cheer for just about anyone other than the Patriots
2) Have nothing against Katy Perry and like her music in real life
That being said, I was rooting for the Seahawks and I wasn't a huge fan of the halftime show, but let's start from the very beginning. (this game had lots of things to talk about)
First of all, the National Anthem is already long, but Idina Menzel made it even longer. It was good, just drawn out. I did feel bad for her though, during her performance they showed a picture of Bill Belichick and people started to boo (among other pictures that didn't get boo'd).
Then the game happened and I will be honest, other than the two catches by Matthews (sidenote: his
story
is pretty cool), I didn't really pay a whole lot of attention. I was working on my computer, eating, drinking and talking.
When the halftime show came on I had high hopes. Katy started strong with the tiger, and the chess board, but lost me when I started to think I was watching an episode of Dora the Explorer Goes to the Beach. Really though, were the cartoon-like, dancing beach props needed?
Then it happened. We all heard the telltale notes of Missy Elliot and all was right in the world. Honestly, Missy and Lenny were my favorite parts. Katy was just too predictable and overdone. That is just my opinion though, we all have the right to our own.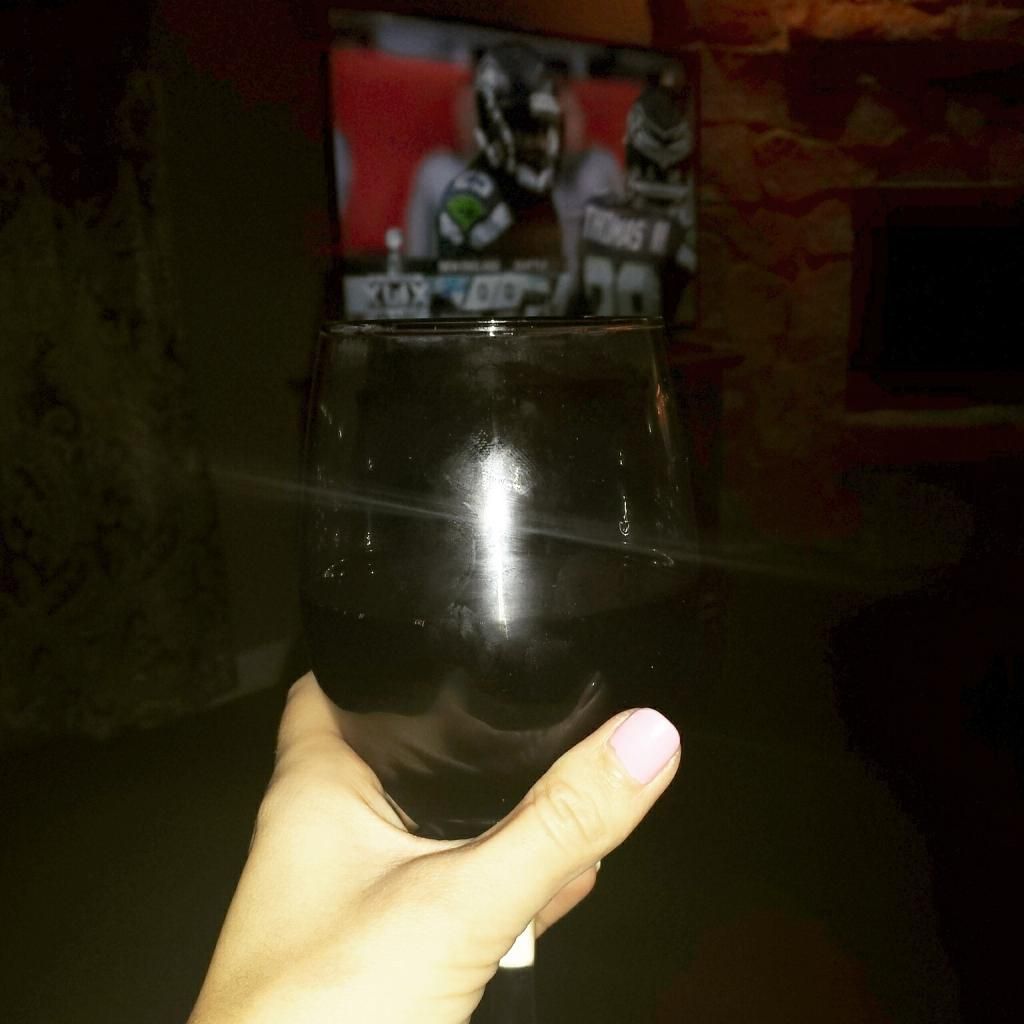 After we all settled down from halftime, I resumed watching the game. After the game we headed out into the snow and talked about the commercials with my husband.
Was anyone else severely disappointed? Between a dad crying over his daughter leaving and a small kid telling you about how he died, it was really just too much. Why so serious, advertisers? What happened to the Super Bowl being about funny commercials? Fiat is really the only one that sticks in my mind as being a good/funny commercial. The Budweiser one is still my favorite though.
What was your favorite commercial? Thoughts on Katy Perry/Missy/Lenny?
Check out some other blogs while you are here: