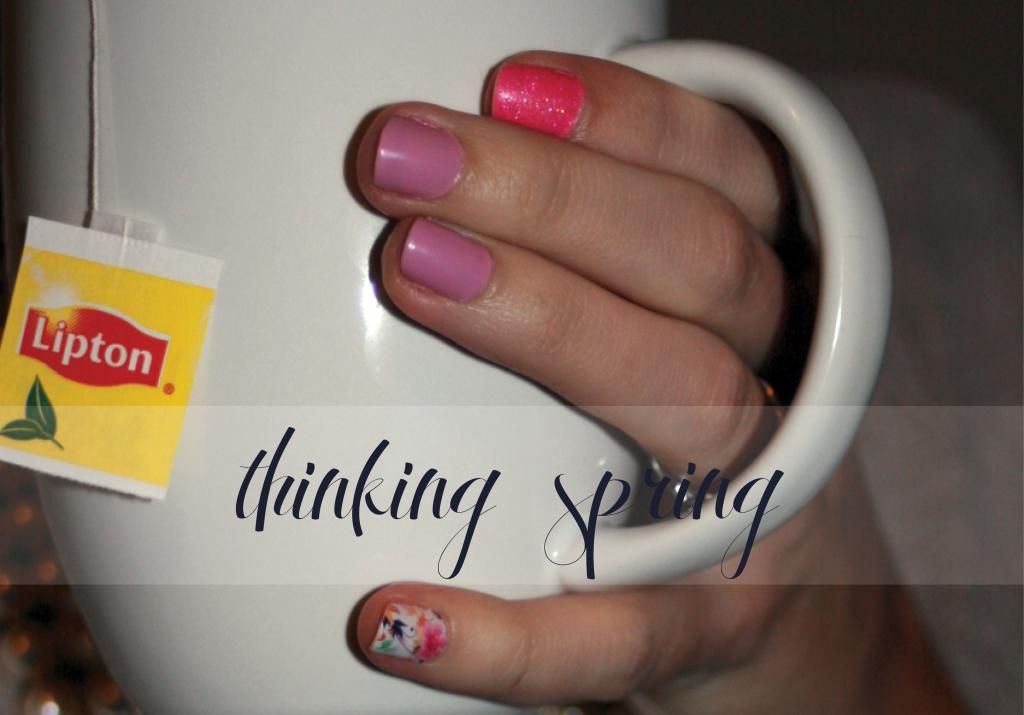 With all the gloomy, snowy weather that we have had over the past week, I figured it was time to brighten up my life with some fun nails (and pamper myself as well). Luckily I had received a sample Jamberry wrap from JoAnn (from
Whimsicle
) in Sunday Brunch and I based my whole mani around that.
Here is her site if you want to check them out.
This is not a sponsored post, I really just like Jamberry Wraps.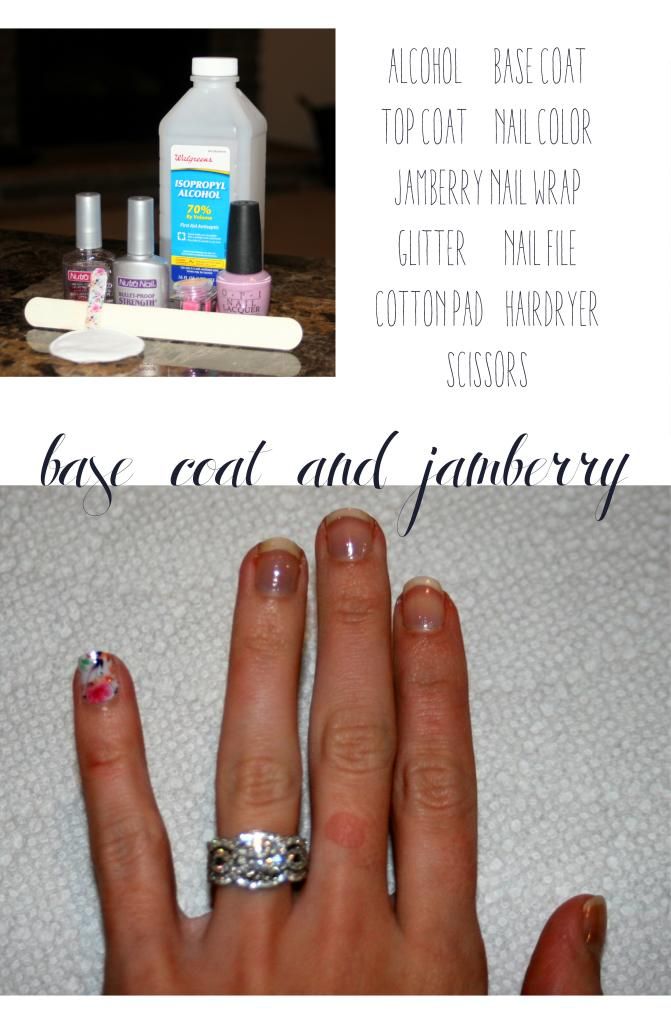 I had never used a Jamberry wrap before, and let me tell 'ya, I loved them. So I started by cleaning my nail with rubbing alcohol and pushing back my cuticles. Then I heated up the wrap and added it to my pinky nail. After I did that I put on my base coat for the rest of my nails.

Next came my OPI (Lucky, Lucky Lavender) and before it dried on my index finger, I added glitter that I had from my OneDirection Makeup haul a while back. Then I topped it off with a high gloss top coat and let them dry.
I ended up adding a top coat to the glitter nail, which unfortunately tamed it a bit, but I wanted to make sure I wasn't leaving a trail of glitter behind me all week.

Like I said I ended up loving the Jamberry wrap. Will definitely be looking into getting more in the future. It outlasted my nail polish and was super easy to use.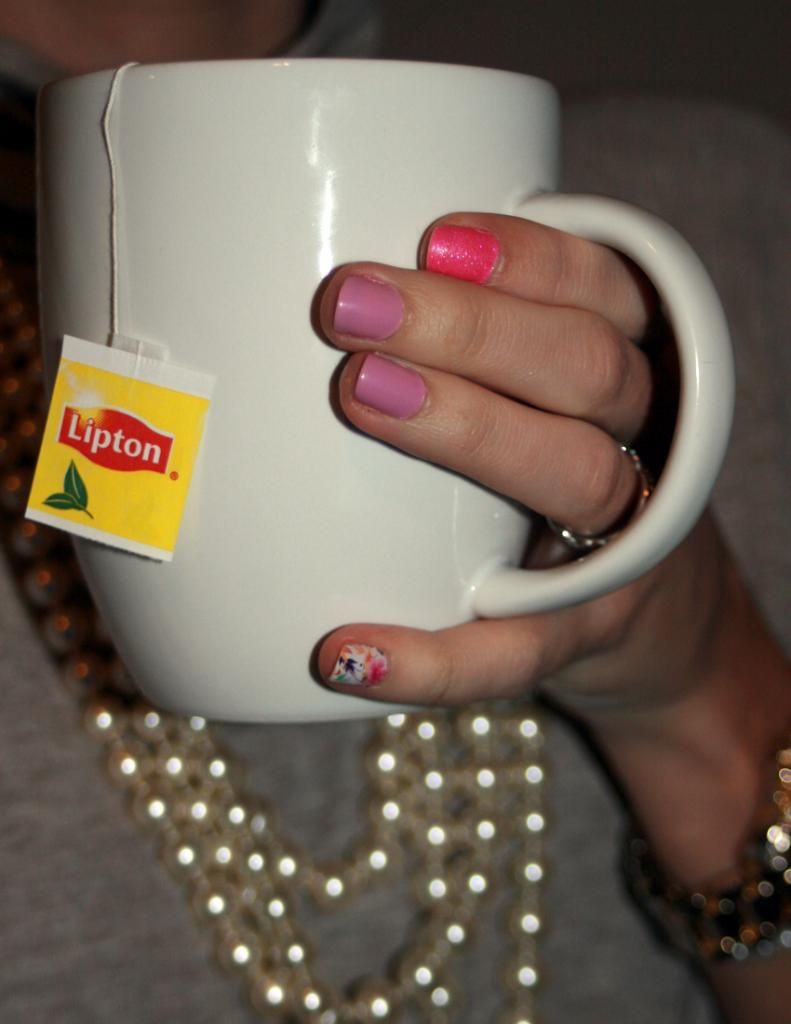 In other news, this has been my life lately, Lemon Honey Green Tea. I used to hate tea, but for some reason it has grown on me and I am a huge fan of it - hot tea at least. It has been getting me through the cold weather lately.
How have you been coping with the winter? Any Jamberry experiences out there?
Need nailpolish? Check out this offer from Julep:
Free Valentine Welcome Box for New Maven Subscribers
Disclosure: This post contains affiliate links.
Julep Maven is affordable. Every month you get more than $40 of full-size products for just $24.99 per month (tip - prepay for three months at a time and save $15).
Julep Maven is the only customizable box of full-size, limited-run nail colors and beauty innovations. That means no surprises, no dupes or colors you don't like. You can see what is in your box each month and have the option of swapping out colors/products you already have or don't want.
Julep Maven is flexible. You can gift your box to a friend or even say "I'm out this month" if you want to (after you have purchased at least one full priced month).
Julep Mavens get 20% off all single product purchases, free shipping, early access to secret sales. If you are passionate about your polish, that adds up to some amazing savings!
It's LOVE - Julep Maven's Valentine Welcome Box is FREE for new subscribers and it includes three nail colors and a fan favorite beauty product bringing the value of the box to $58 - just pay $2.99 shipping. A Maven beauty box subscription is one of the best values going and as a Julep Maven subscriber, you get first access to trend setting colors and top-rated beauty products every month.
Become a Maven by

February 5th

to get the Valentine Welcome Box before Valentine's Day!
Join Maven and get the Valentine Welcome Box Free with code BEMINE
and keep up with my blog by following me on Bloglovin' and liking my page on
Facebook
!