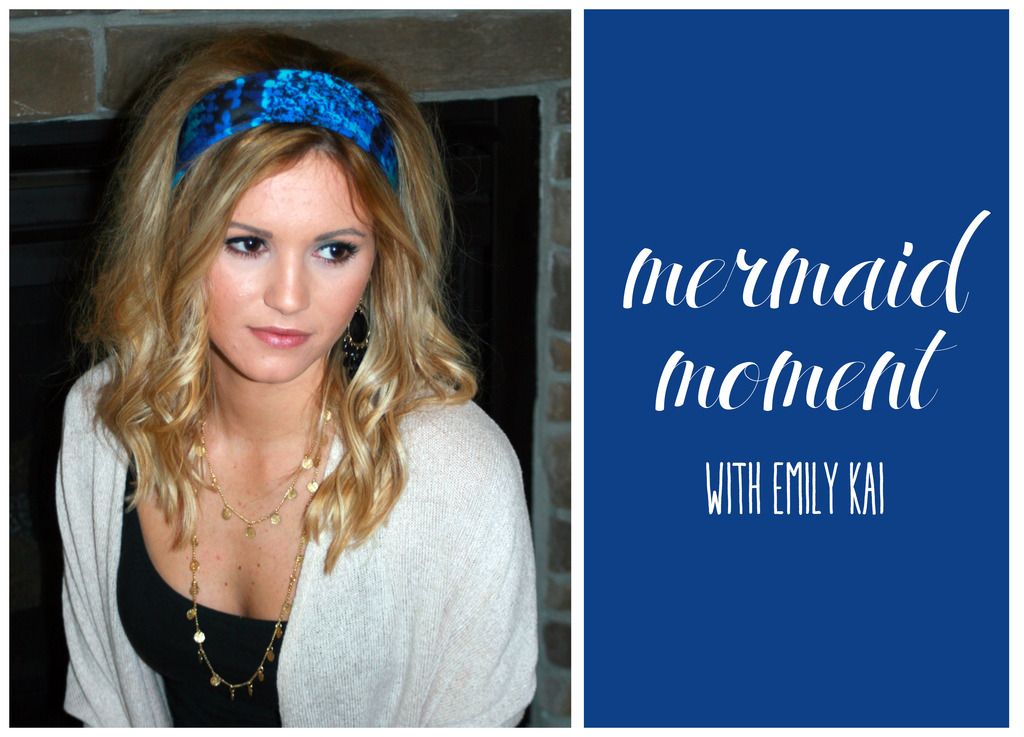 Morning lovelies! If you follow me on Instagram you have seen a sneak peak at this look today. If not, you should and you would be ahead of the game. But here were the sneak previews in case you missed it.
Onward to the look! For both of these looks I used a headband from
Emily Kai
(see the Discover post
here
). Aren't they gorgeous headbands?
Disclosure: This post contains affiliate links. I received the headbands c/o Emily Kai for reviewing purposes, but all thoughts and opinions are 100% my own honest thoughts.


These are definitely investment headbands, but the quality is great and they look so unique. Plus you are supporting local and that is always a plus. The packaging is also gorgeous and that is always a win for me. Now I have this perfect little box to hold headbands when I travel or other jewelry. Score!

Let's move on to the look and see how I styled both of these, shall we?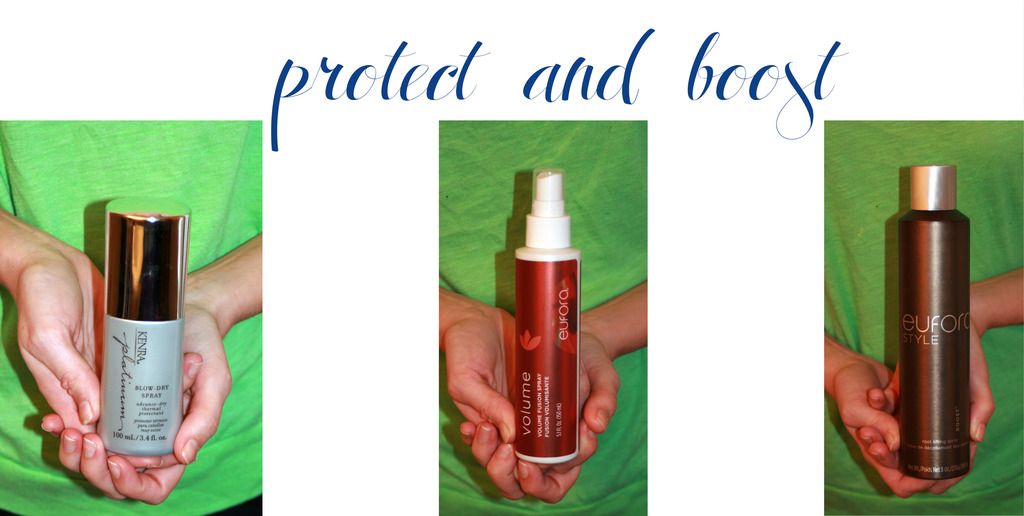 First of all I had to set the base for shiny voluminous hair and I did that with the following products:
Kenra Blow Dry Spray
eufora Volume Fusion Spray
(c/o)
eufora Style Boost Root Lifting Spray
(c/o)
I used the Kenra spray before I rough dried my hair. Then when my hair (focusing on my roots) were about 90% dry I went in and sprayed the two eufora products in. Holy heaven you guys! I love these two products together. I will admit, I haven't used them separately at all. That is because when they are used together something magic happens and I have volume like I have never seen on my freshly washed hair. I am in love, can you tell? Thank you again to Pin Up Curls for introducing me to some amazing products.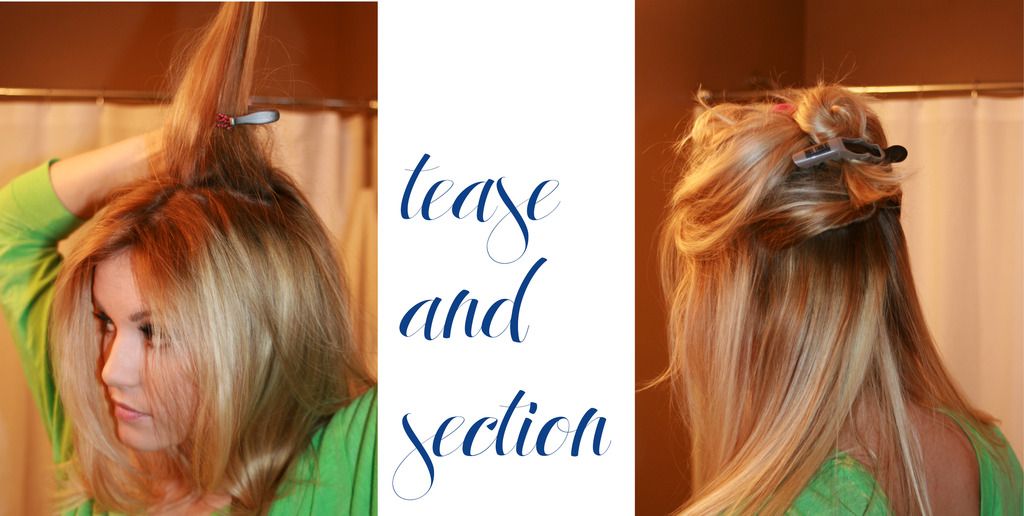 Once my hair was dry I went ahead and did my makeup so that I could make sure there was no moisture left in my hair. Then I lightly teased the crown of my head to add just a bit more volume and texture. I really wanted big hair with this headband. I sectioned off my hair into three sections, keeping the teased part together on top, adding a smaller middle section on the back of my head, and then leaving the bottom section down.


Time to curl! Before I begin, I spray
Kenra Platinum Hot Spray
over the section to add hold and a bit more protection. When I curl I start in the center of the hair (this helps the curl set/hold longer) and then wrap in the rest. Each section of hair that I curl I leave the bottom inch (at least) out to keep my ends more straight. Like an updated version of MK&A from So Little Time.
After I am done curling a section I quickly dust it with a light hold hair spray and let the curls be until they cool completely.
After everything is cooled, it is time to mess it up. I love a messy, textured, voluminous look and to get that I spray in
L'OrealTxt It Toussle Wave Spray
and give it a good scrunch. Then I go back in and add some
eufora Full Effect Dry Texturizing Spray
(c/o) before I use my fingers to separate the curls and lightly tease it throughout to get a fuller look. I love this spray too! It adds the grit that I love and makes my hair look so much fuller.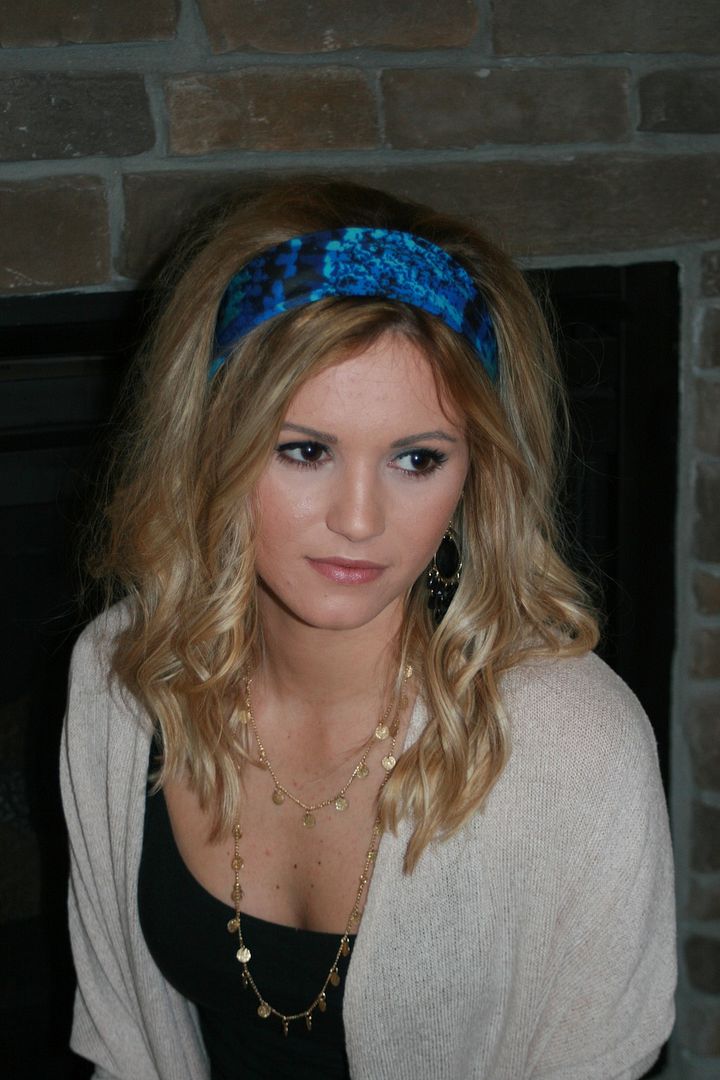 Tank | Target (here)
Necklace | Tilly's (here)
Cardigan | Tilly's (here)
Headband | Emily Kai c/o (here)
Earrings | old - Forever 21 (similar here)

Finally I tied on my Mediterranean Mermaid All Tied Up headband and pulled out some pieces in the front to frame my face. Viola! Full hair with a pop of awesome thanks to that headband.

This look also set a great base for my hair the next day. I touched up the teasing a little bit on the crown of my head. Then I added the Divinity headband quickly, leaving a bit of hair out in front of it. I pulled all the hair into a low pony and secured it with an elastic. I then just took random sections and started twisting and tucking them into a bun (securing with bobbi pins along the way). After it was all up, I pulled on pieces to loosen everything up a bit and done! A quick 5-minute bun, dressed up by this gorgeous headband. I would have taken more step-by-step pictures, but this was before church so I was a bit rushed. Next time!


Goodness I look pale! Time for the sunshine for sure. I hope you enjoyed this tutorial featuring Emily Kai Headbands. They are really amazing headbands so go check them out! If you want to get one of your own, here is where you can find Emily Kai:
I snagged my Emily Kai through Amy Minnich, and you can too! Here is how to order:
Call/text her at (260) 615-2406
Email her at akm0716@gmail.com

I hope you enjoyed this tutorial! I loved both of these hairstyles and couldn't wait to share. How do you style a headband?