For over a year now I have been looking for a great eye cream, one that hydrates without making me feel greasy. Well, it hasn't happened yet but I still want to take care of the skin around/under my eyes and help to prevent/treat wrinkles and try and lighten up my always there dark circles. To combat the normal signs of aging and just to pamper myself I have turned to eye masks thanks to VIIcode.
When I was approached by the company to test their
O2M Oxygen Eye Mask
I was beyond excited. Then life happened and we found out we were moving and I found out I was pregnant and this post got delayed. The time has come however for me to share the goods and tell you all about it.
[The Details]
Use for anti-aging, eliminating fine lines, dark circles, puffy eyes and bags.
Use the mask 2-3 times a week for 6 weeks as a full course of treatment. (Each box has 6 sets of masks so three boxes would be needed for the recommended length of treatment.) To apply, remove the plastic cover from the masks and place under the eye after cleansing the face. Gently press the mask into the skin to start the begin the hydrating process. Use at night while you sleep for 8 hours of care.
[My Test]
I have tried these masks out two different ways. The first time I went about my normal night-time routine applying the masks absolutely last. This didn't work so well since I had applied a thick moisturizer and they fell off about halfway through the night.
Learning from my mistake, I now apply them differently. After cleansing my face and applying toner, I move straight to putting on the masks. Then, working around the masks I apply my acne treatment and night cream. This works ten times better. The masks stayed on all night no problem, even with the side of my face down on my pillow.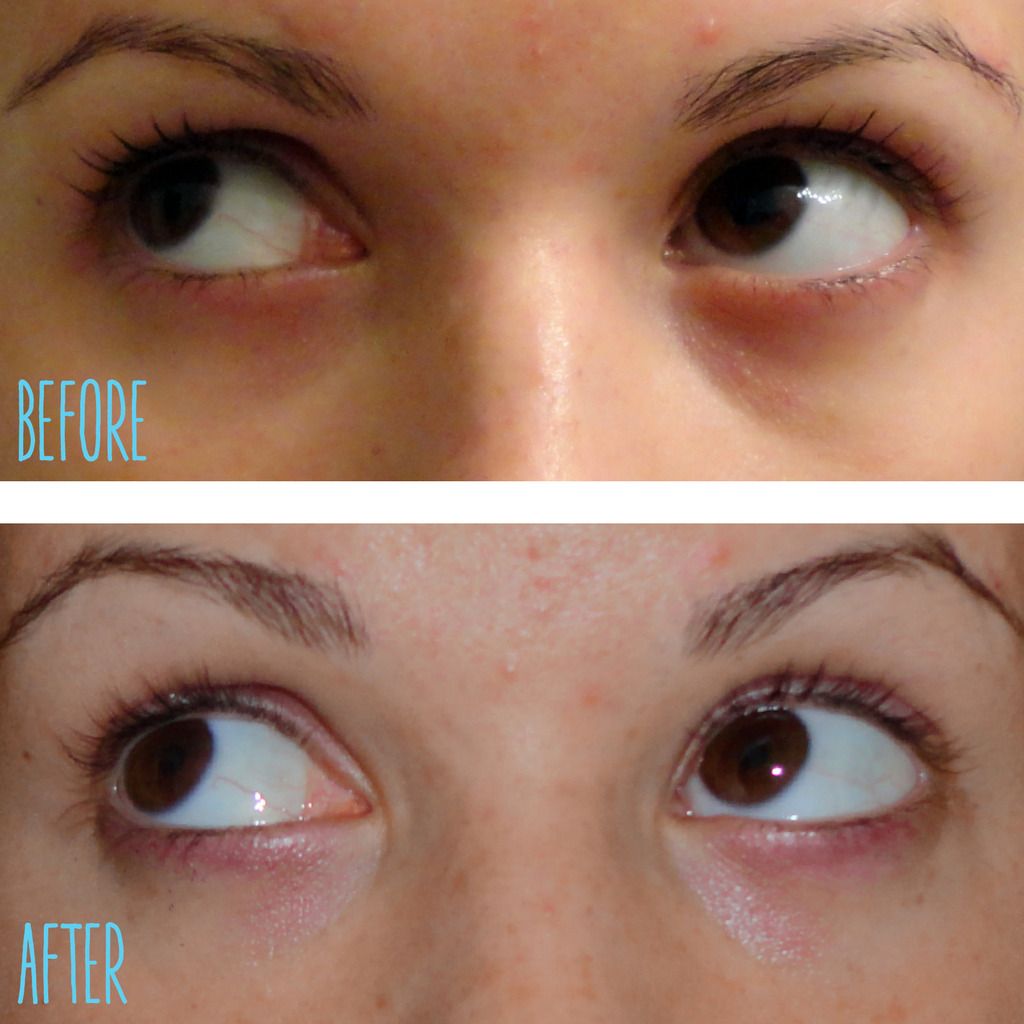 So how did they do? Well just by looking at my before and after pictures, You can tell that my dark circles are lighter, my under eye area looks more hydrated and some of my little bumps are less noticeable. I have really sensitive skin and these didn't mess with me at all which is a major plus. They also feel amazing when you apply them, super cooling and just refreshing.
Plain and simple, yup these are good and I am going to continue using them occasionally each week.
You can buy your own
here
. Thanks again to VIIcode for sharing your product with me.
Although I was given this product free by VIIcode for testing purposes, all opinions are 100% my own.