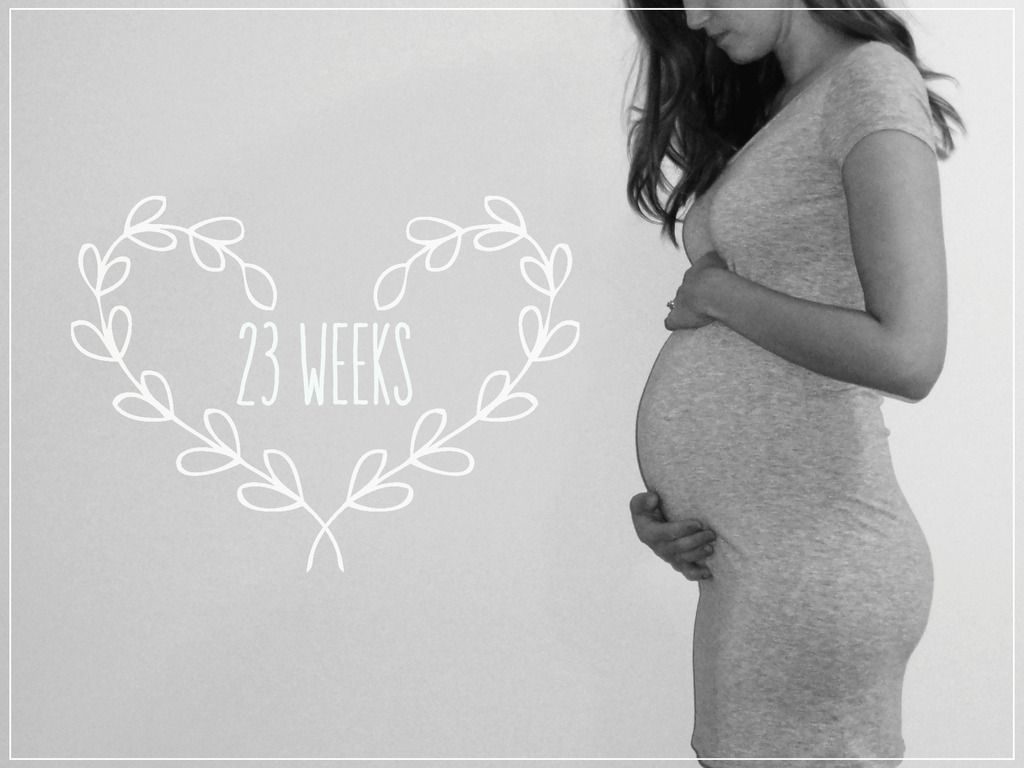 [How far along]
23 Weeks
Only 120 more days, what!?
[Size of the baby]
A Grapefruit, Pomegranate!
Around 11.4 inches and almost 1 pound
[Weight Gain]
Um hoovering around 13 pounds now I think? I honestly forget since weighing myself this morning. It has all been a blur.


[Symptoms]
Swollen Ankles and Feet | Again, not that I have noticed.
Braxton Hicks Contractions | Still a no here
Aching Back | Winner. My back is killing me. Back being SI joint and shooting pain down my leg. Nate has given me exercises and general life instructions to try and make it better. Hopefully we can avoid an unneeded trip to the doctor/chiro.
Bleeding/Swollen Gums | Um not unless I hit my gums too hard with floss...
[Sleep]
Constantly interrupted by bathroom breaks.
[Gender]
We are having a little boy! The reveal story is
here
.
[Maternity Clothes]
Yup, yup, yup. Things have been ordered, now we wait for them to arrive.
[Craving]
Not sure really. Food in general? Ha!
Honestly, I am still going strong with my fruit and healthier food cravings. Every now and then thoughts of pizza overwhelm me, but really sweet things just don't sound good. Don't get me wrong though, you put a good cookie in front of me and I will eat it.


[Feeling]
Pretty good lately, until I start thinking about everything happening between now and baby and how fast it is all going to happen.

I am also feeling him move a lot. It is such a crazy feeling, but I love knowing that my body is capable of carrying and creating this little human.
[Random]
Remi laid his head on my belly this week a couple of times. I don't know if he really knows what is going on, but I love thinking that he does. He is going to be such a good "brother" and I can't even handle imagining the cuteness that is to come, like these pictures.
Also, we finished the changing table this week. I am so thankful that Nate is so handy and has taken on so many projects.
That is it. We are getting closer and it is so crazy!
What I have my eye on for him:
What I have my eye on for me: