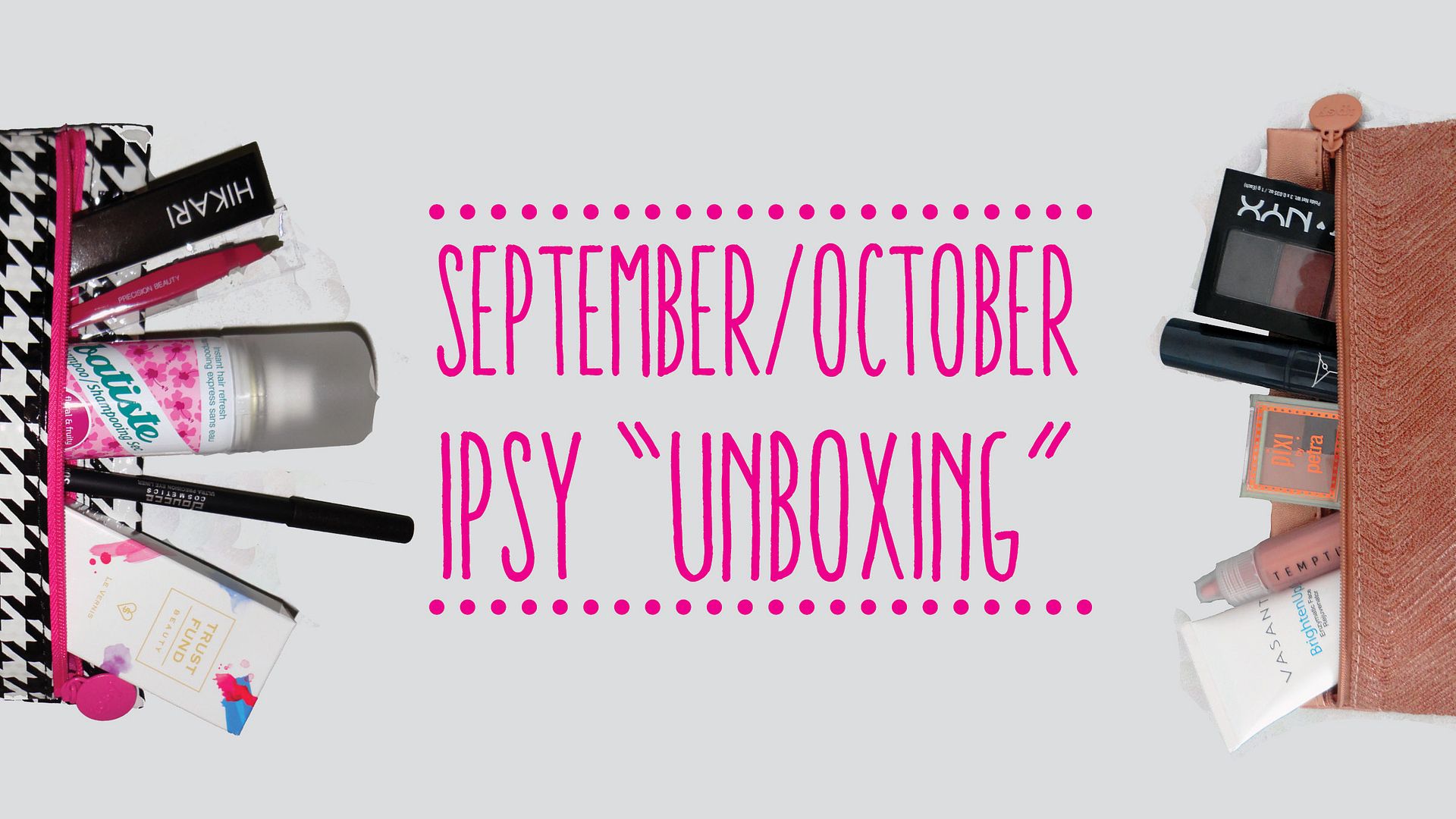 Here we are again with another Ipsy "unboxing". I am doubling up this month since I didn't get my August one up in August. Whoops! We are starting with Prep School (August) and then moving on to Face Fashion (September).


Doucce | Ultra Precision Eye Liner in Black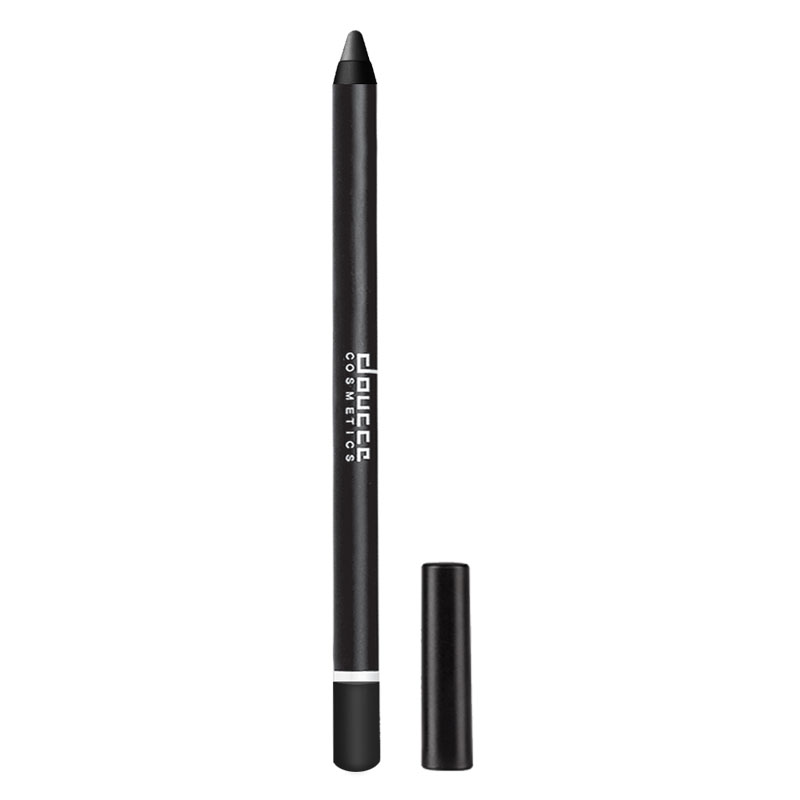 $22.00
My Thoughts:
I used this almost exclusively to tight line my upper lash line and it works perfectly. It is soft enough to really make its way between my lashes and fill in space to add a bit of fullness and drama without going overboard. I didn't notice too much fallout throughout the day (not any more than any of my other liners). Honestly I have used this liner every single time I have done my makeup since I got it in August.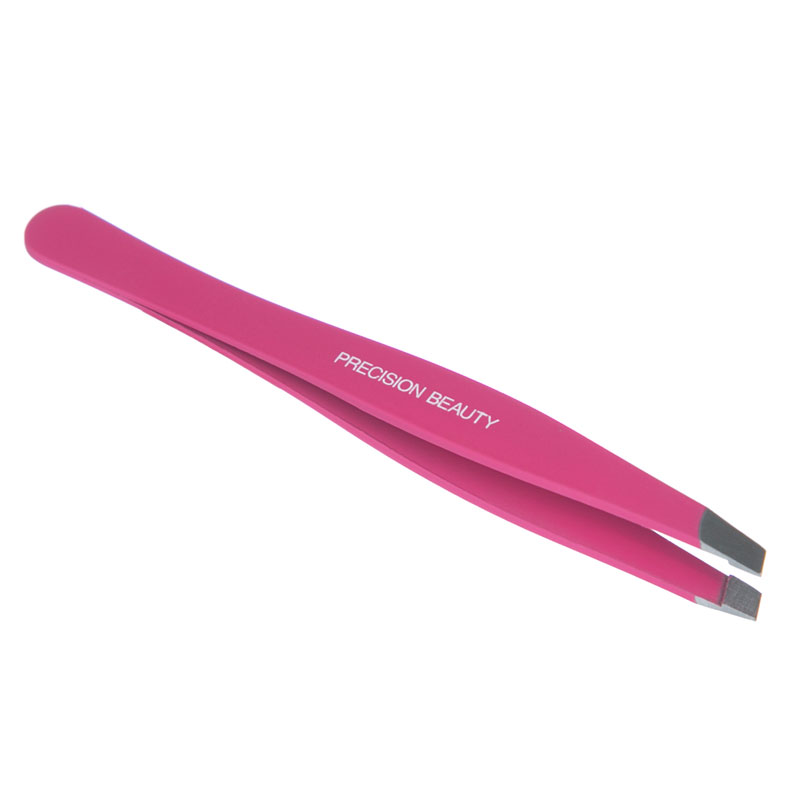 $10.00
They Say:
This stylish, high quality stainless steel tweezer has a special, soft touch coating that provides a non-slip grip that ensures precise tweezing. They're perfect for eliminating even the most stubborn hairs.


My Thoughts:
Um, I never thought I would love a pair of tweezers so much. Maybe it is just because I have been using the same pair for such a long time before this, but I love these. They grab on and hold on. I mean isn't that what tweezers should do anyway?
Hikari Cosmetics | Lip Gloss in Merlot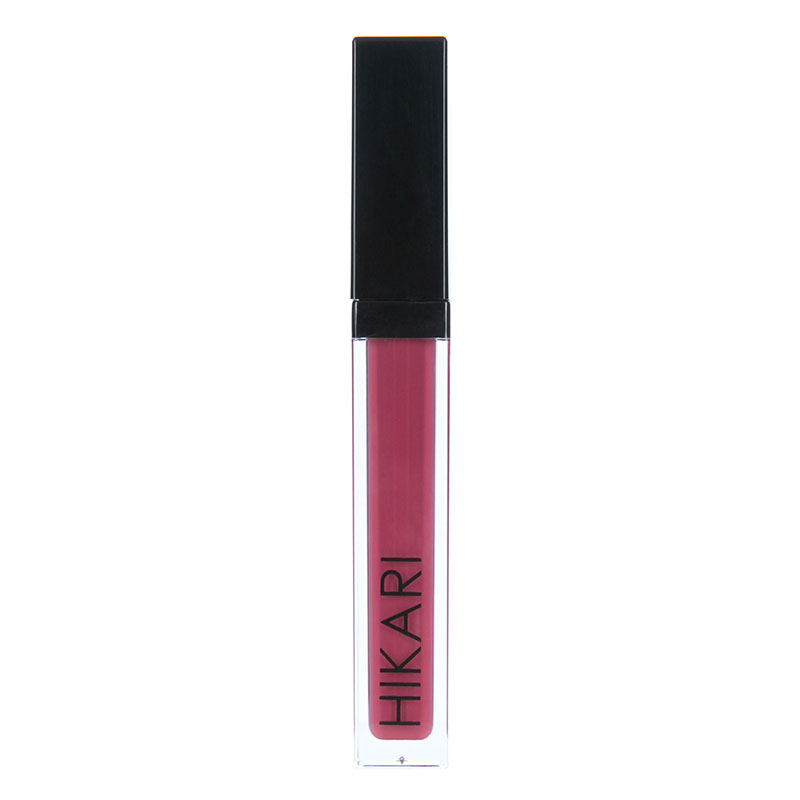 $13.00
They Say:
Check out Hikari's collection of gorgeous, high-shine matte lip glosses. With these high-pigment lip glosses you can wear them alone or layer them over your favorite lipstick to create intense new colors. They will give you the perfect sultry lip with just the right amount of shine!
My Thoughts:
This lip gloss is great! I love the color and pigmentation of it first of all, and the glossiness is just right. The texture is smooth and it goes on evenly and easily. It lasts pretty well, and leaves a little residual color on your lips when the shine wears off.
Overall it has been my most worn gloss since I received it.
Batiste | Dry Shampoo in Blush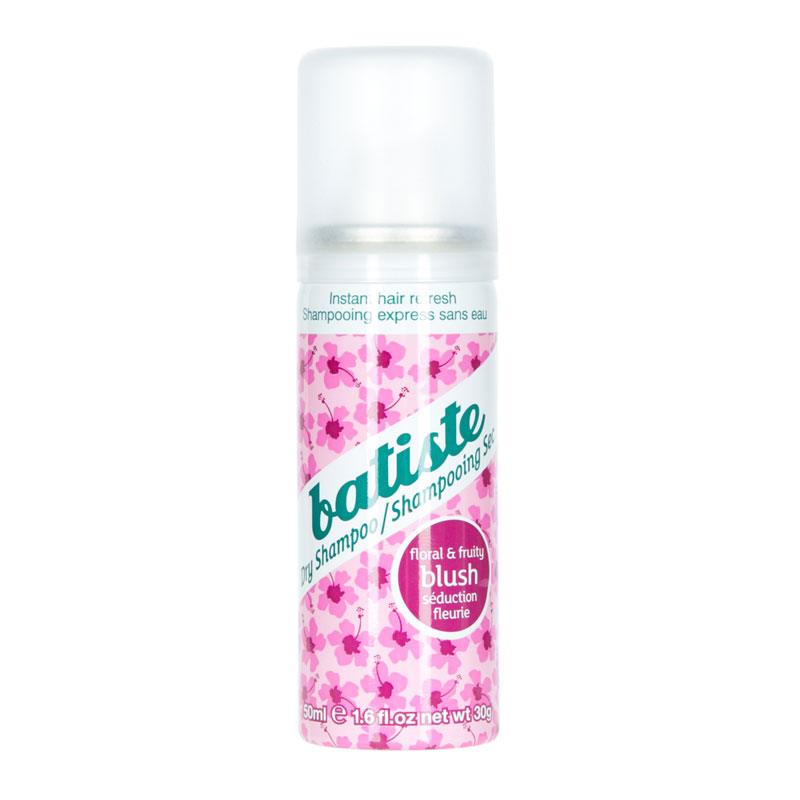 $5.98
They Say:
Batiste Dry Shampoo is the #1 dry shampoo in the UK. Why? Because it revitalizes your hair, leaving it feeling clean and smelling fresh, so your style lasts longer between washes. We all wake up sometimes, look in the mirror, and know that our hair needs a little pick me up. This dry shampoo offers an instant fix by removing excess oil and grease while adding body and texture to your locks.


My Thoughts:
I am not a huge fan of the scented versions, but I love the spray itself and have before I got it in my ipsy bag. The travel size is perfect and came in super handy recently on vacation. It is definitely a product I will continue to buy in some variation.
Trust Fund Beauty | Nail Polish in Elegantly Wasted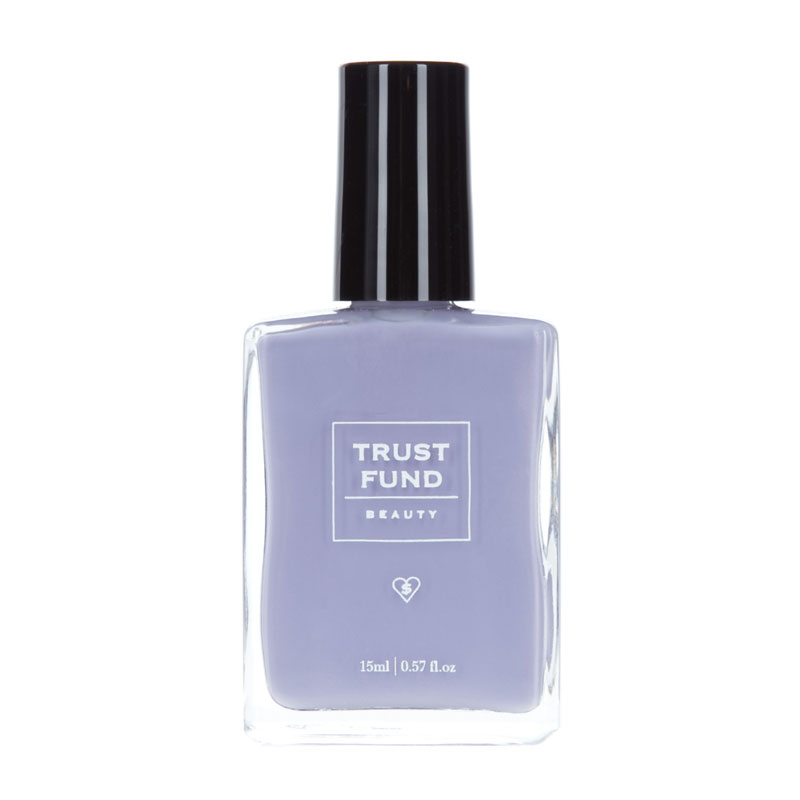 $15.00
They Say:
"If you enjoy yourself, it's not really a waste - it's your prerogative." Trust Fund Beauty is a quick-drying, chip resistant polish comes in cute bottles complete with some seriously sassy names. Plus, it's 7-free, non-toxic, vegan, and cruelty-free. Don't mind if we do!


My Thoughts:
This color is perfection. The nail polish itself is pretty good too. I love that is is such a eco/animal friendly company too, especially with me being pregnant. I have received so many complements on the color and it stayed put pretty well. The first time I tried it I wanted to see how it did without my gel top coat so I just used a base coat and it has stuck on for several days now without chipping. It is not a one coat and done type of polish but it is pretty close!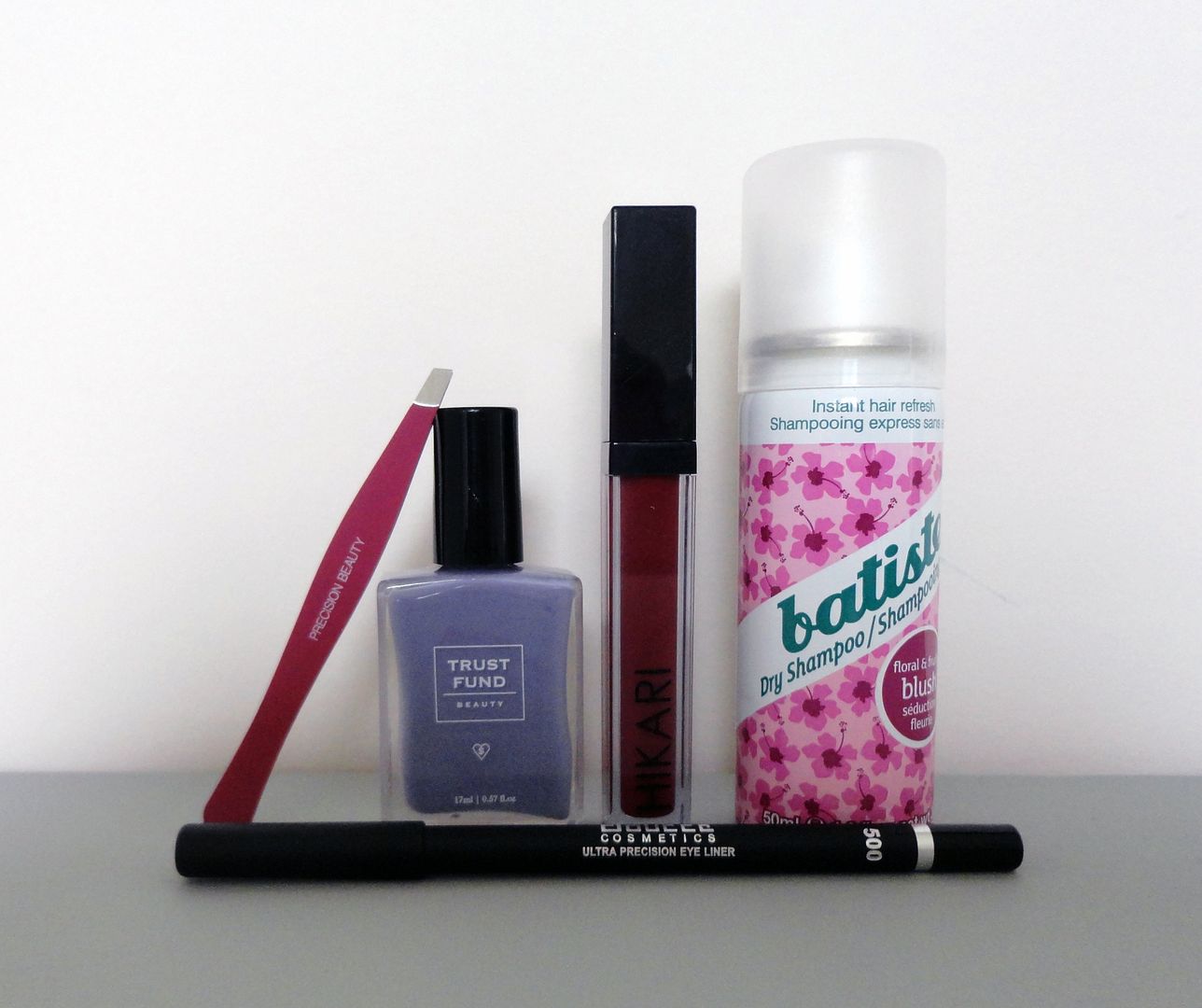 August Glam Bag Value: $65.98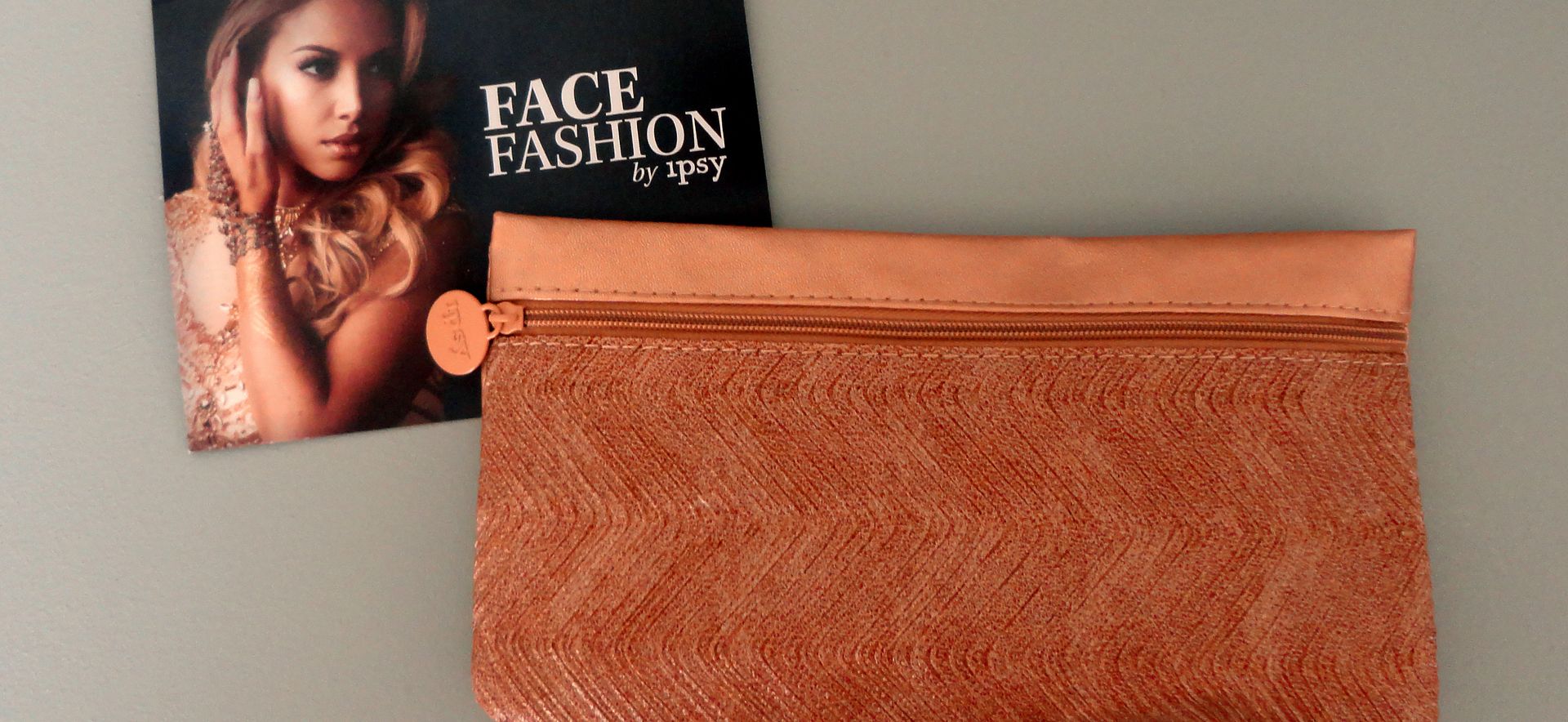 September's bag was Face Fashion and had a warm/golden tone to most of it.
Pixie by Petra | Brow Powder Trio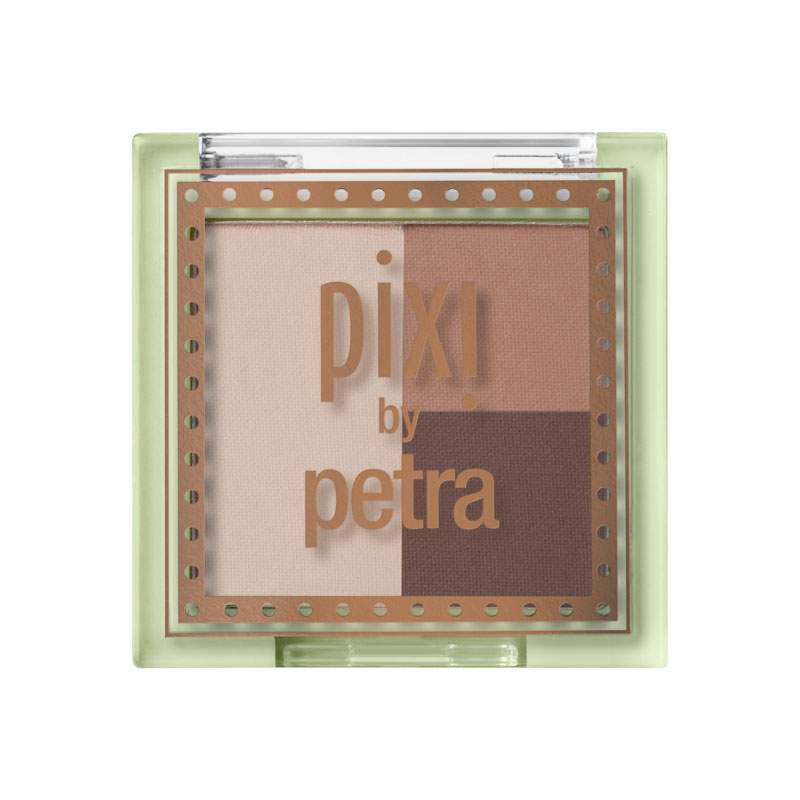 $???
(couldn't find this one)
They Say:
Define & highlight for an instant brow lift! With three matte shades to mix and match, this palette lets you customize for the perfect brow color to instantly frame your face.
My Thoughts:
The powder worked great and gave my eyebrows a really natural look. I have a few empty spots on one brow that I have to fill in normally and this wasn't quite enough to handle those, but overall it worked great for a day to day eyebrow, and the price of the brand is good too. I will probably be sticking with my dipbrow by Anastasia Beverly Hills, but this is a great low key version for lazier days when a full brow is too much.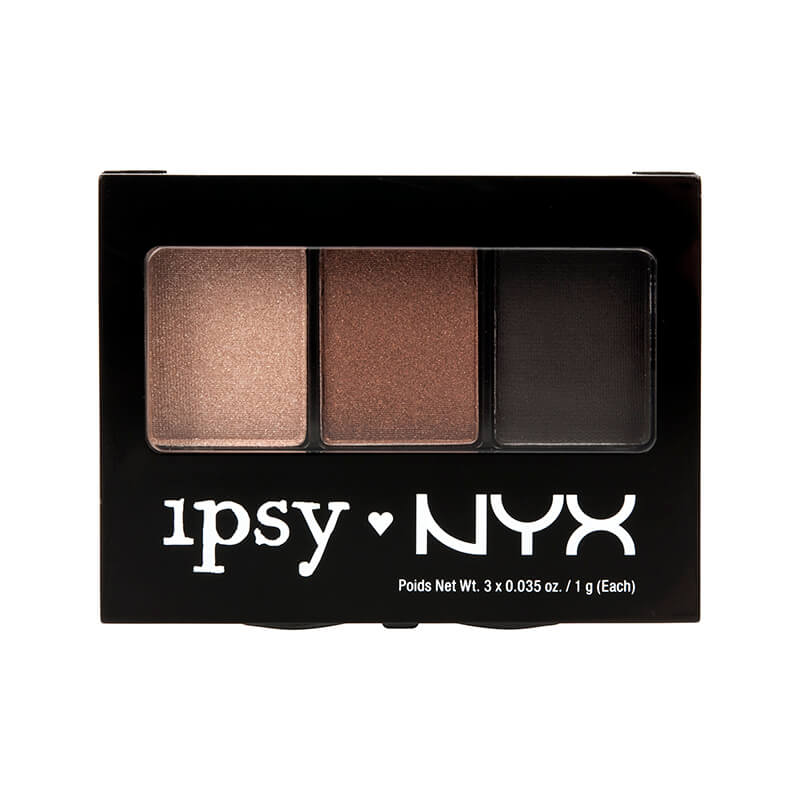 $6.00 (based on other trio pricing)
They Say:
This 3-color eye shadow palette gives you go-anywhere intensity day or night thanks to the highly pigmented formulations. Provides intense eye colors with a silky texture for seamless application for any eye look that you desire. It consists of 3 complementing eye shadows to wear together or alone.

Each eye shadow provides great color payoff with every application.
Create any look on the go with the help of the dual applicator that allows you to apply, smudge and line your eyes effortlessly.
Exclusive palette designed by NYX just for ipsters!


My Thoughts:
This is a perfect trio for everyday wear. I was originally skeptical based on the swatches I did, but the color is build-able and I didn't notice any major creasing issues when I wore it either. It isn't strong enough for a really heavy eye look for me, but I have been wearing this trio when I do simple every day makeup since I got it in my bag. For the price you can't beat it.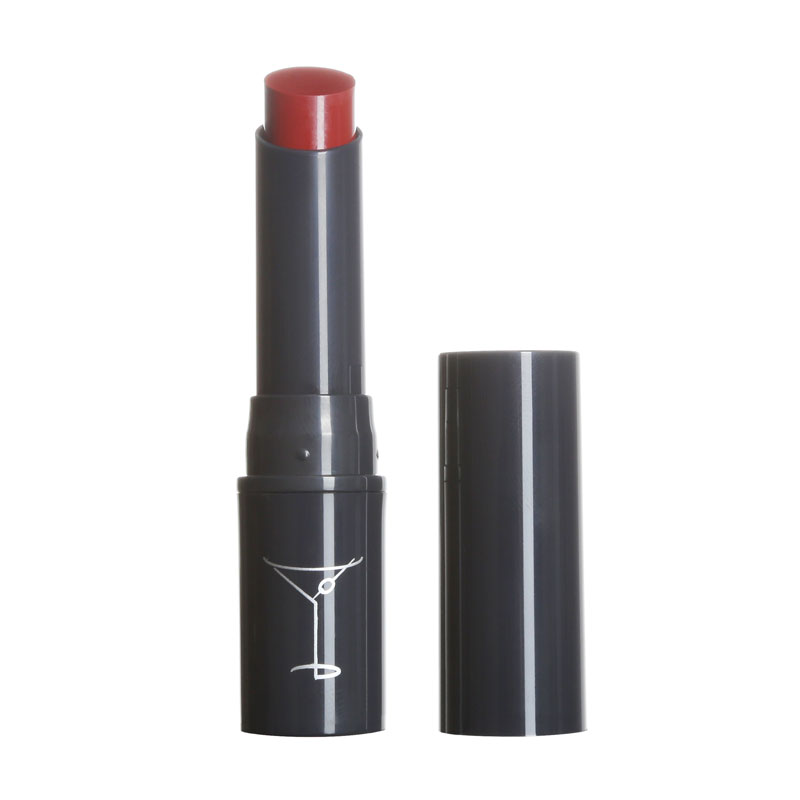 $18.00
They Say:
Liptini Special Edition Lipsticks serve up a variety of must-have shades of velvety lip color that bring a shot of red-carpet glamour to your beauty bar.

No feathering or fading
Offers build-able coverage
Paraben-free & vegan
Perfect to wear alone or to cocktail with other shades!


My Thoughts:
I fell in love with this color when I swatched it. When I used it the first time I still loved the color and it wore beautifully. My only issue with it was it was difficult to use right off the bat. It is so flat that staying "in the lines" wasn't the easiest thing to do. Once I got the shape worn in a bit it was much easier and I really enjoy the lipstick.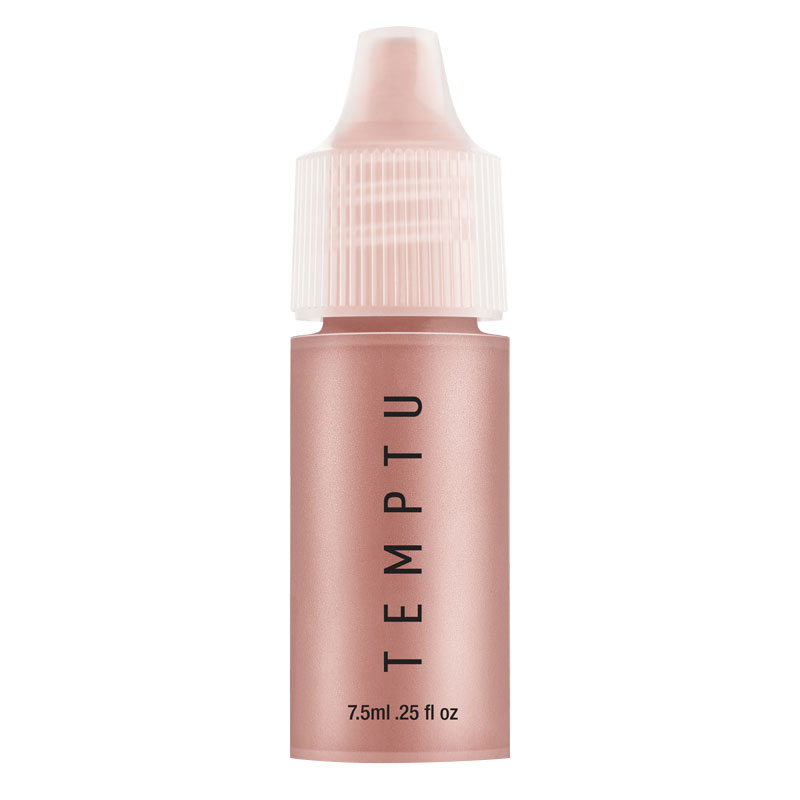 $27.50 (full size -1 oz)
They Say:
Silicone-based highlighter brings a natural radiance to the complexion with colors designed to highlight and emphasize eyes, cheeks and other features. Goes on sheer, but can be layered for intensity and mixed for a customized luminous finish. Designed for versatility, S/B Highlighter can be applied by fingertips, brush or sponge.

Long lasting for all-day wear
Oil free, non-comedogenic and hypoallergenic
Sheer, build-able color


My Thoughts:
This is the only product I haven't used yet. I love the color of it though and am really excited to try it out when I finally have a reason to.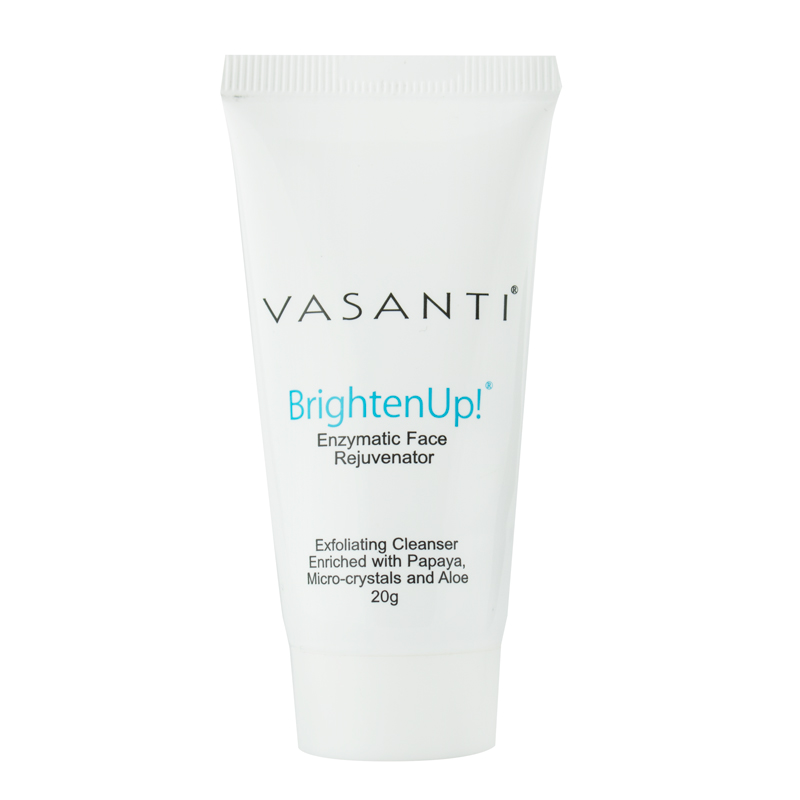 $10.00
They Say:
Rev up your skin with this powerful exfoliating treatment that's packed with the natural ingredients necessary to get a bright, sexy glow. The best part? One step and you're done! You'll see smoother, brighter skin as soon as you rinse.

100% Paraben-free
100% Vegan
Not Tested On Animals


My Thoughts:
Honestly, I have no complaints on this one. It is all around a great product. I added it into my exfoliating rotation (on days I don't use my Clarisonic) and I love the results. The cleanser itself leaves my skin feeling super clean without feeling squeaky and uncomfortable. The grit of the exfoliant is perfect too, not too harsh and not too gentle. I really love it and will be buying a full size when I am done with this sample!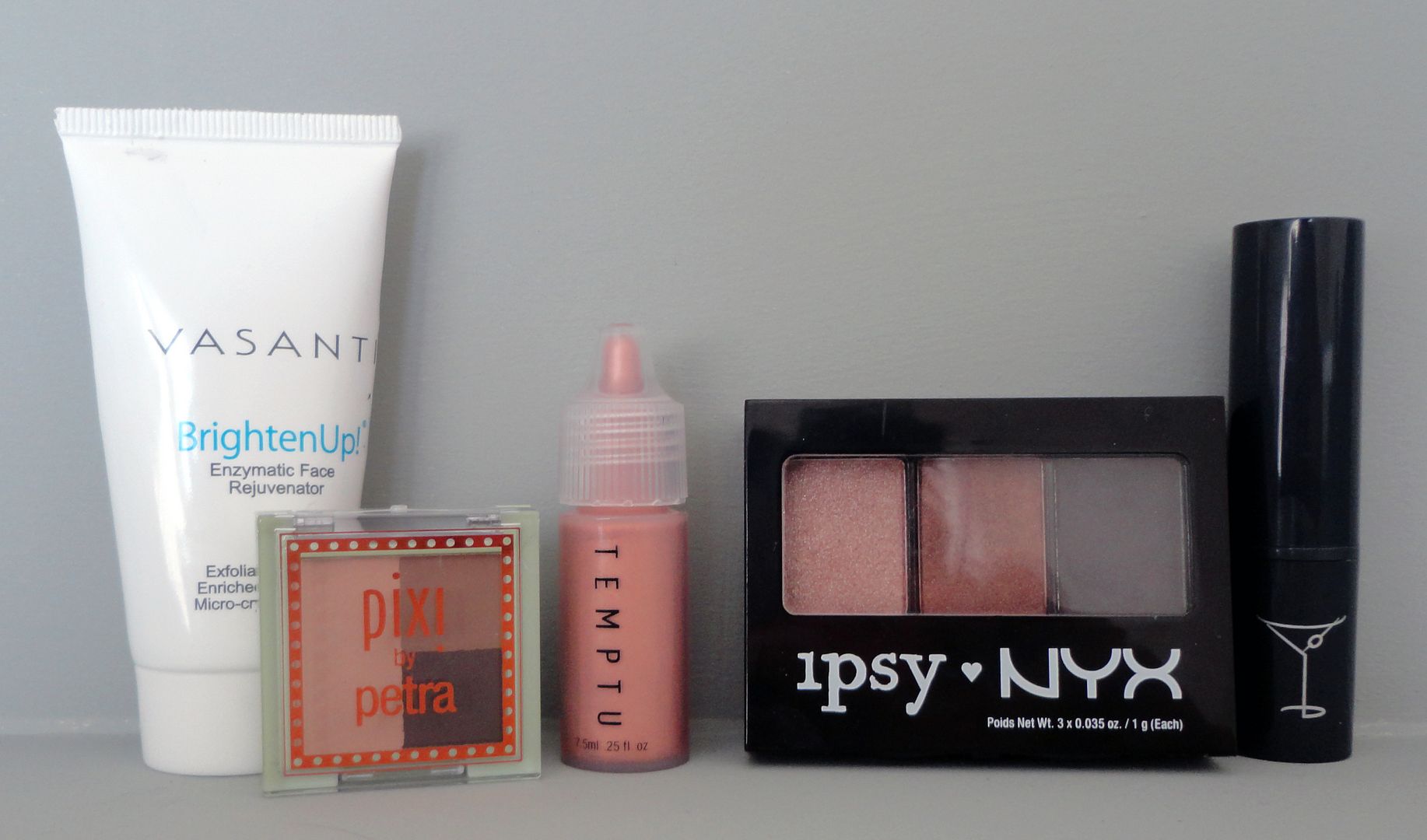 September Glam Bag value: ??? Couldn't find exact prices of things, definitely more than $10 though!
So to recap, August's Glam bag contents were a bigger hit with me. No complaints about any of the products. Both the actual bags were nice because they were either bigger or thicker than the first one I got in July. Moral of the story is I still love Ipsy and will keep on getting it.
Have you tried Ipsy? Want to? Sign up
here
!
In case this is your first
Ipsy
"Unboxing" (it isn't a box but un-bagging sounds super weird), here is the nitty gritty of it.
Ipsy
is a subscription service that sends a little makeup bag of products (sample, deluxe sample and full size occasionally) each month. You take a little quiz and put in information about what you like and don't like in the makeup world and then they send you products based on that information.
and keep up with my blog by following me on Bloglovin' and liking my page on
Facebook
!