Oh hi there, yup it is me again. I swear one day I will get in a good routine and post regularly and with more exciting stuff than just our weekend recaps and pregnancy updates, but today is not that day.
[Friday]
Friday was most definitely a prep day for Saturday. After picking up one of my beautiful friends, we headed to the grocery and came home to start making food. She made pumpkin cupcakes (I heard they were amazing Princess) and I made a triple batch of Kornflake Candy which is still being eaten at my house. Eventually I picked Nate and some of his fraternity brothers up from the school's parking lot after they claimed a spot for Saturday. They then spent the rest of the night just being them, which is always entertaining.
[Saturday]
The day of FC Traditions started off bright and early with our Pi Phi breakfast. We ate, talked and sang like all good sorority girls do and then headed out to start tailgating. Our home base was with Nate's fraternity brothers, but we walked around quite a bit. I love my little school, it makes finding people so much easier. Eventually we wandered over to our Pi Phi suite to see how it had changed (it looks amazing btw), and then I decided it was definitely time to sit down.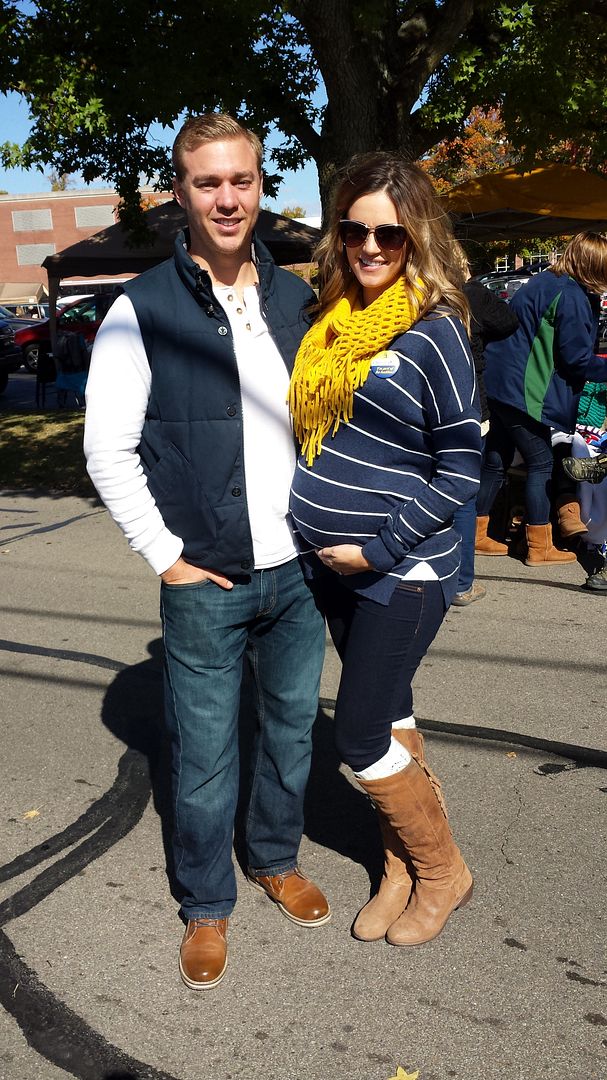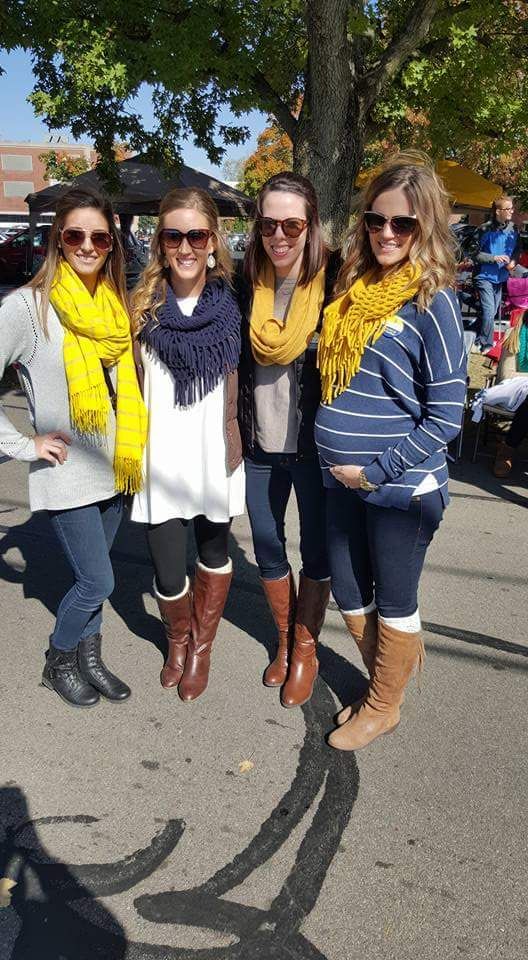 Liv and I headed home sometime during halftime to let the dogs out for a bit and start my soup. Time obviously got away from us, because when we got back the game was over. We won, by quite a bit. So we helped clean up and then headed back to our house while Nate went to the SAE auction, with a don't spend any money warning from me (my warning didn't work). Eventually Nate and some of the guys joined us at a friend's house in town and everyone ate soup, drank (except me), and just hung out until it was time for the bar.
I honestly thought we would never leave the house. The bar we go to is always PACKED on homecoming weekend with all the alumni coming back trying to prove they still are able to drink like they did, and I eventually pulled the mom card and kicked everyone out to get the bar train going. Yup, I walked around my best friend's house turning off lights, TVs, candles and locking doors while ordering my friends to go to the bar. It was a reverse mom role of sorts. They listened though.
I obviously was that pregnant lady at the bar which made for some interesting conversations. Best one was probably between Nate's good friend and a random guy there with his wife, he was trying to tell the guy he was the father and Nate was obviously trying to set him straight. Eventually they just looked to me for the right answer of who my husband and father of the child was. That is just a snippet of the conversations that happened while at the bar. Oh those boys, always entertaining.
[Sunday]
Come Sunday morning I felt fine other than a slightly stuffed up nose from the cold the day before. Nate and I relaxed a bit and then I went into cleaning mode and made him help me clean and organize the entire garage. It looks amazing. I did some laundry too, but what I didn't do was the dishes. I hate dishes. By 8 p.m. we were crawling in bed and I was feeling miserable. I definitely overdid it this weekend. Lesson learned. I stayed up long enough to see that the Cubs were failing and thankfully not long enough to see the worst play ever by the Colts.


[This Week]
My Mom and Grandma are throwing my shower this weekend so I am headed that way with a carload of friends on Friday. Nate gets to be on dog duty all weekend, which I am sure he is super excited about.
and keep up with my blog by following me on Bloglovin' and liking my page on
Facebook
!