I have really been trying to up my protein intake, but I just never seem to get enough. Enter the smoothie. Yup, plain and simple a berry smoothie with an extra punch of protein. It is a simple way to add an additional source of protein into my diet and smoothies have always been a favorite of mine. Adding this extra kick with the vanilla protein from Pure Goodness just made it even better. It took some trial and error to get my perfect mix but here it is!
I received this protein powder from Pure Goodness for testing purposes, but as always all thoughts and opinions are my own. I would never tell you guys I liked something if I didn't.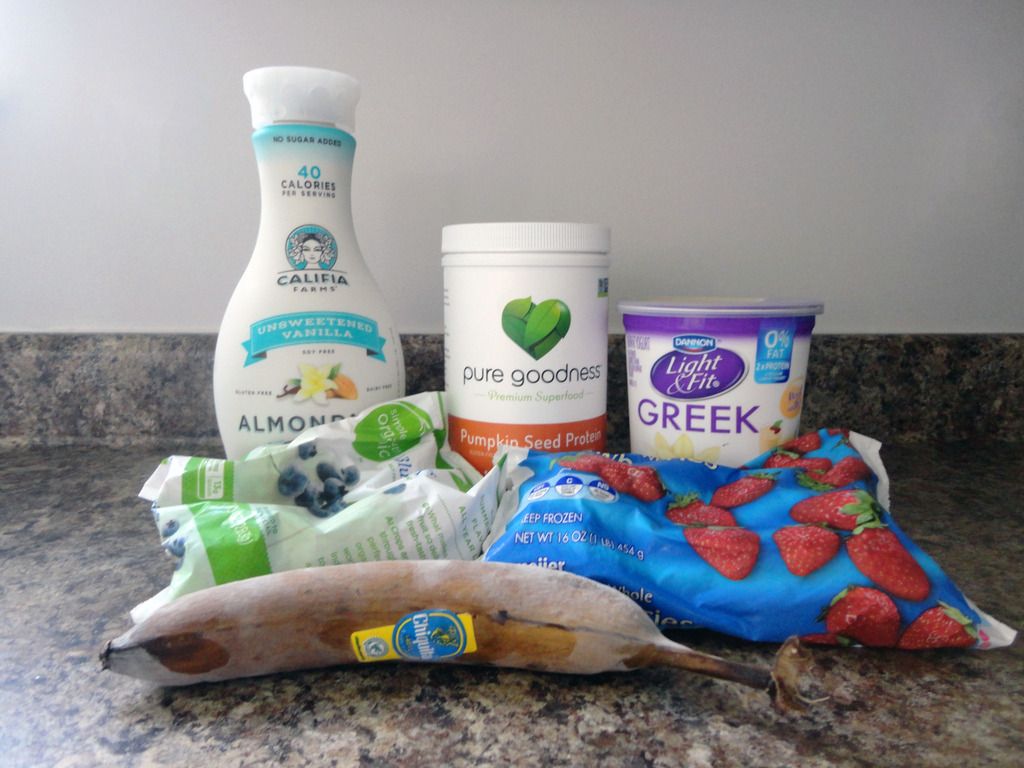 [INGREDIENTS]
3/4 cup Almond Milk
1/2 scoop Protein Powder
3/4 cup Greek Yogurt
2 cups total Berries/Fruit

Mix them all together until nice and blended, pour into a mason jar that I am sure you have laying around, pop in a straw and enjoy!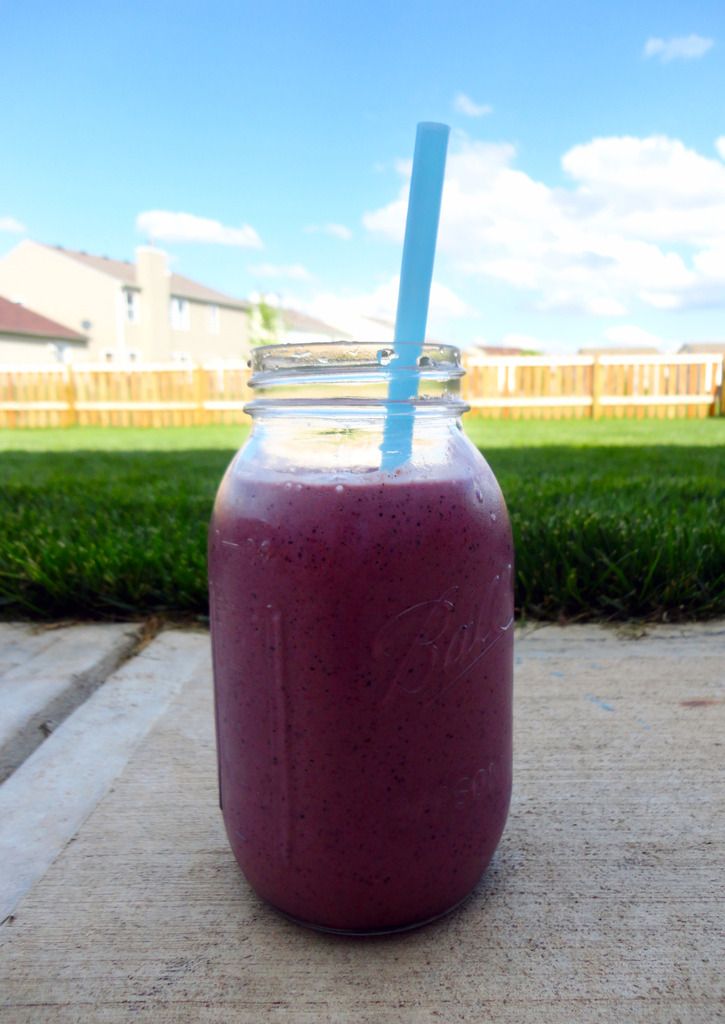 Boom! There is an extra serving of protein in a cool, yummy smoothie.
Recently I was sent this Pumpkin Seed Protein Powder from Pure Goodness to test. The flavor is great and it mixes in really well. It is dark which is different but in a smoothie it isn't noticeable. If you are looking for a different source of protein definitely check this one out. It is made from a powerful plant-based formula that contains 15 grams of plant based protein per serving and all amino acids essential for human dietary needs. Pure Goodness products are Non-GMO verified, Gluten Free, Soy Free, Dairy Free, 100% Vegan and Paleo Friendly. Check out their website (
here
) for all the information. You can also find them on
Facebook
,
Twitter
and
Pinterest
.
That is all for me. I really want to start adding greens to my smoothie but it freaks me out. Any recipe suggestions to jump into green smoothie add-ins?