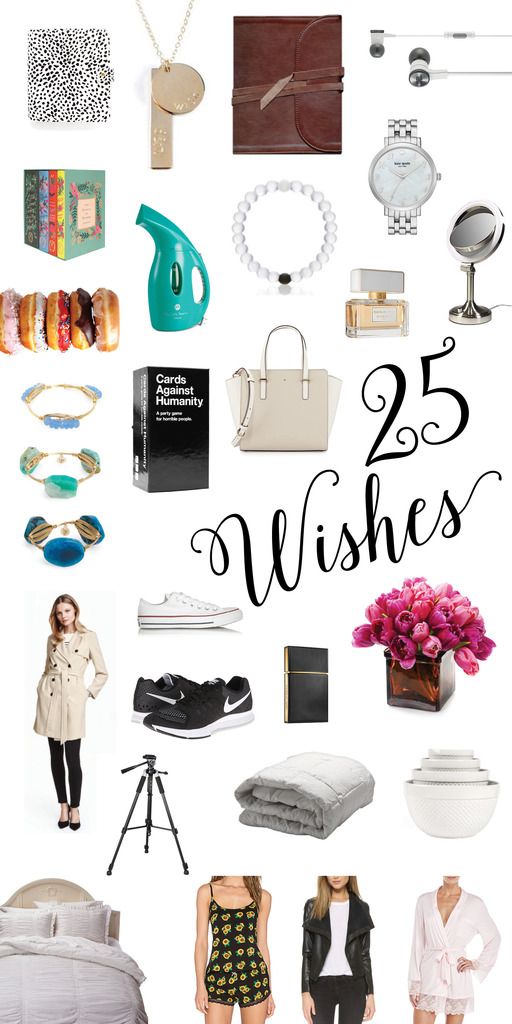 25 candles means 25 wishes right? I'd like to think so. Here is everything that I "wished" for on my birthday (a healthy mix of blog, personal and home wishes). It is obviously a couple of weeks after, but these things are all so pretty I couldn't not share...it would be a pretty good mother's day list too.
I have been wanting a black leather jacket (fitted) for so long now. It is classically bad ass and I want it.
Currently I have a pair, but they have a hole in them so I have to wear black socks. Not a huge deal, but I would like a new pair anyway.
I had one from college, but the face of it got broken during our move. Plus this Kate Spade one is just so classic.
Again, classic. I am really trying to step up my adult wardrobe and this is just another piece that I really think is needed.
I have seen these everywhere and just think they are cool. It's jewelry you can wear with running shorts without looking ridiculous.
OBSESSED with this scent. It is so manly without being like "girl is wearing cologne" ya know?
0